Teyana Taylor not only released one single, but two, and this time she's celebrating the class of 2020. Taylor's single "Made It" is a celebratory song, a song that inspires to keep going. Given the current state of the world, it's definitely needed.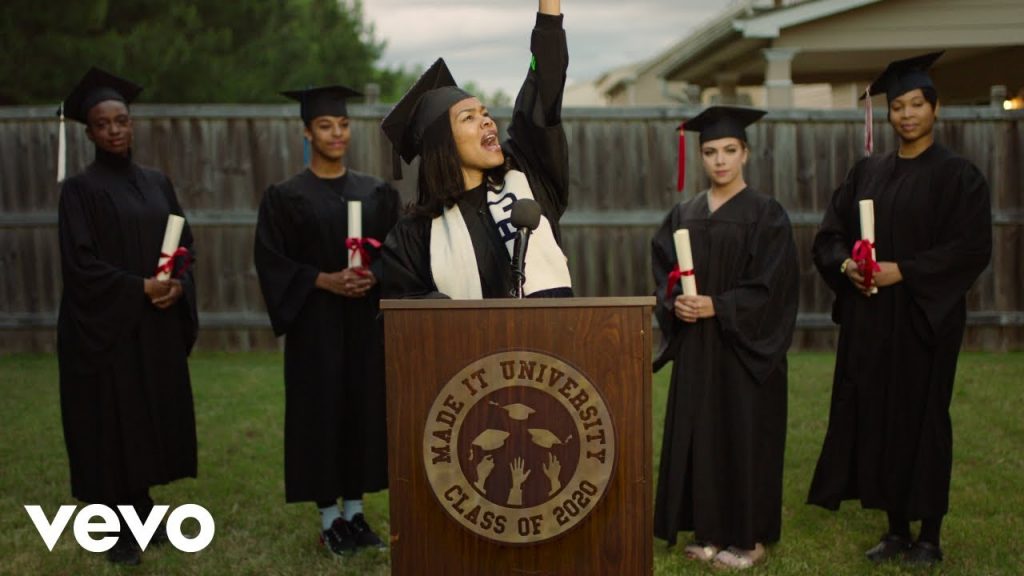 The video for "Made It" has Taylor in a cap and gown, and features 2020 graduates all throughout. But not only does it have videos from graduates, she also talks to them, and even offered to help get caps and gowns for students.
"It's been a long time comin' (Comin'), All these blessings rollin' in, I ain't even see 'em comin' (Comin')/ Too hard, too hard, I been goin' too hard now (Ha)/ They say I need a vacation, say I need to slow down/ And I ain't tryna slow down, Pretty face with a bad attitude (Bad attitude)/ Workin' like I got too much to lose (Too much to lose), Built this shit up on two by two'/ I want it now, I paid too many dues"

Lyrics via. Genus
Listen to "Made It" here, and watch the video below.