Our favorite hot girl has dropped a new single and video. "Don't Stop" features Young Thug, and has Megan Thee Stallion talk all her sh*t, and with the creative direction of Colin Tilley, it's sure to be another successful hit.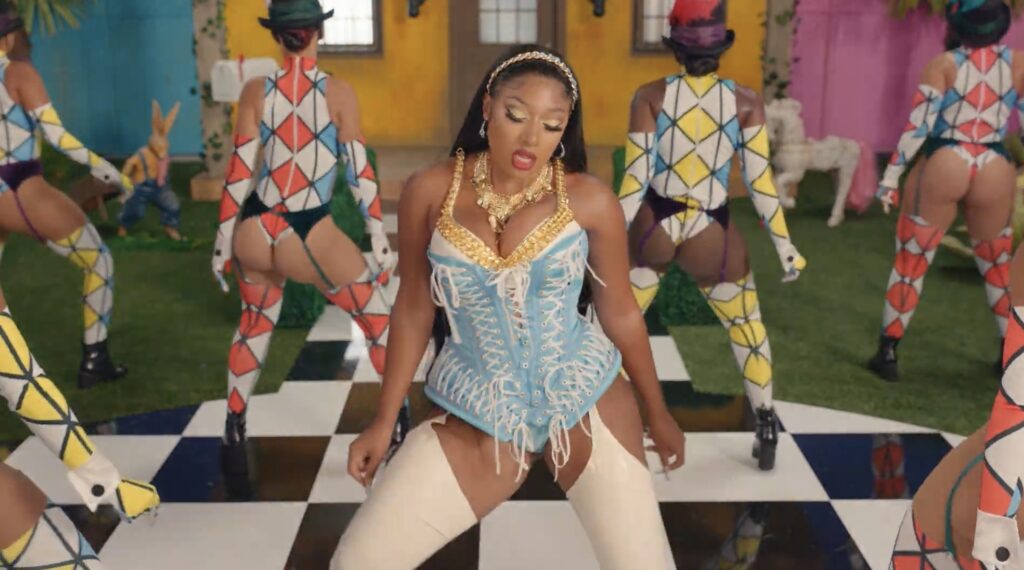 With an Alice in Wonderland-esqe theme, Stallion's video shows that her play on words keep getting better, and that personification is far from lost in music. From bright diamonds and bright colors, to voguing, an Edward Scissorhands moment, dancing, and an animated cat; "Don't Stop" is definably a production.
"I've got a stank ass walk and a reckless ass mouth (I don't give a fuck), And my shit so tight, when we fuck, my pussy talk (My pussy talk)/ I don't even say, "What's up?" I just tell him what I want (What I want), 'Cause I got another nigga that's gon' do it if he don't (Ah)/ Attitude bad, pussy too good (Yeah), When he say, "Fuck me" I tell him, "Fuck me good" (Good)/ Chase these niggas? I wish I would"
Watch the video below, and stream/download "Don't Stop" here.