If the name Melody Thornton sounds familiar, it's because she made a mark in the successful girl's group, The Pussycat Dolls. She's continuing her music career as a solo artist, and has released her new single "Love Will Return."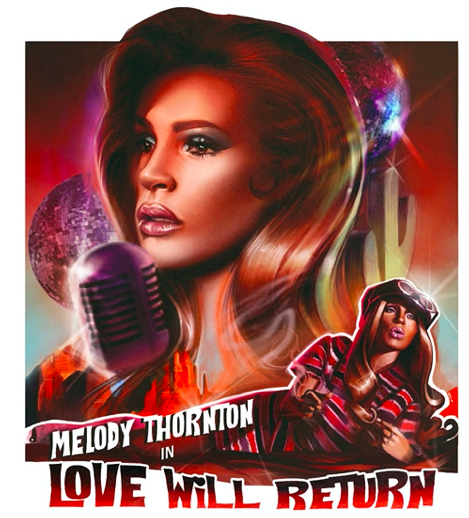 The new single finds Thornton revealing a side that fans have never seen before, displaying an honest representation of herself today. Her new music now reflects the vocal greats. Those who have influenced her music career, while incorporating an exciting new edge of pop, blues and R&B.
Thornton revealed the new song "all modeled after the late 60s early 70s. Both my parents happen to be from small "Wild West" towns in Arizona." It's clear that the song is extremely personal.
"I was standing in my kitchen, looking out the window at a scenic view of the hills in LA and started humming a Melody I'd never heard. I started to add lyrics and in 20 minutes I had the song 'Love Will Return' mapped out. It was my favourite song that only existed in my head."

Thornton on creating new single
"Love Will Return" is the first single ahead of Thornton's new project, set for an early 2020 date. The new music displays Thornton's true dexterity as a multifaceted singer, artist and songwriter.
Check out "Love Will return" here.