After watching Avengers: Endgame, Black people knew racists were going to be mad. We know have a Black Captain America, a role that Anthony Mackie describes as "very emotional."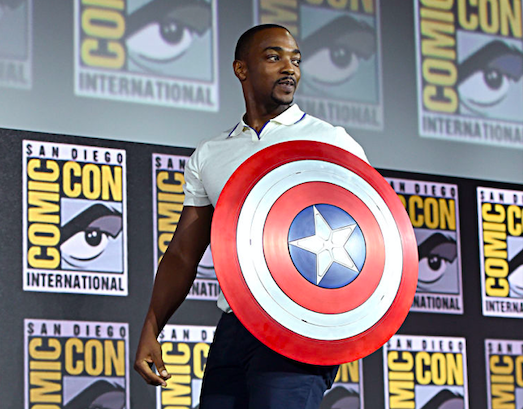 Mackie was a part of the Marvel series as The Falcon, and has been quite successful in the process. In an interview with Deadline, Mackie spoke on being the new Captain America, and what means to him and the culture.
"You know what, to be honest, it's very emotional," he replied. "I've been in the business for 20 years… to be a Black man in 2019, and be given the helm of Captain America with the history of Black men in this country is a monumental step, not only in entertainment, but also in my life."
"It's been extremely emotional," Mackie continued. "Look, my grandfather was a sharecropper, you know what I mean? There's a lot of history and pain and triumph and joy that comes along with me being Captain America."
Being a Black man and becoming Captain America tells a different narrative on the screen. "…The reason I feel this is like winning a lifetime achievement award, is because now as fathers we can sit down with our sons and have a different conversation," Mackie stated.
"In the past, it was always the conversation as Black fathers that we had with our kids about how to be safe when they left home, about how not to entice police officers, about how not to walk through certain neighborhoods. But now we can have the conversation with our sons about what it means for him to grow up and possibly be Captain America. It's been a very emotional few months."