San Francisco, CA – Fans of the late Los Angeles Lakers icon Kobe Bryant now have a tribute song to help them celebrate his honor. Respected singer/songwriter, soulman and actor Martin Luther McCoy released "Kobe Moon" on his Rebel Soul Music label. The uplifting, feel good ode debuts in time for Mamba Day and Kobe Bryant Day on Monday, August 24, the sports superstar's day of celebration based on his two basketball jersey numbers 8 and 24.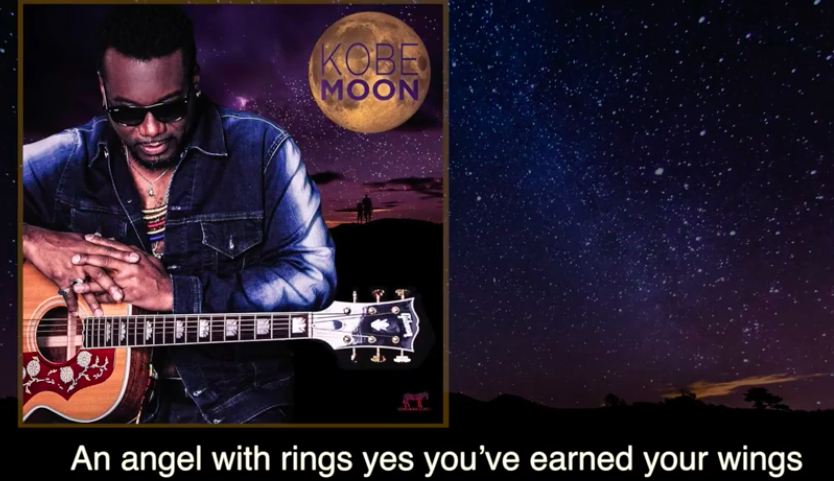 A conversation with McCoy's friend visual artist Justin Bua inspired him to finish the song. "I was talking to an artist friend of mine Justin Bua who had created some fabulous paintings of Kobe Bryant and he was letting me know about Mamba Day and what goes on in Los Angeles," McCoy says in a video posted on his Instagram page.
"After we had a few words about Kobe's impact on both of us, I got off the phone with him and just started picking up the guitar and started working on it." Martin Luther enlisted some of his producer friends — Pascael Arceneaux, Paisley Hinton, Stic Man from Dead Prez and Don Ray Von — to help him with the project.
"When [Kobe] died, I was hurt. A lot of us, we was hurt. It was personal for some reason," McCoy says. "I don't know the dude. But I had to write a song about it because that's the best way for me to do what I do when it comes down to expression and sharing and making sure that this gift is being used as a weapon in the right direction."
"Kobe Moon" will also appear on McCoy's anticipated forthcoming fourth studio album, The Warmth of Other Suns. Check Out the song below.