(New York, NY) – July 21, 2020 – GRAMMY Award-winning singer/songwriter Brandy is set to release her highly anticipated new studio album, b7, on July 31, 2020 via Brand Nu Entertainment/Entertainment One ("eOne").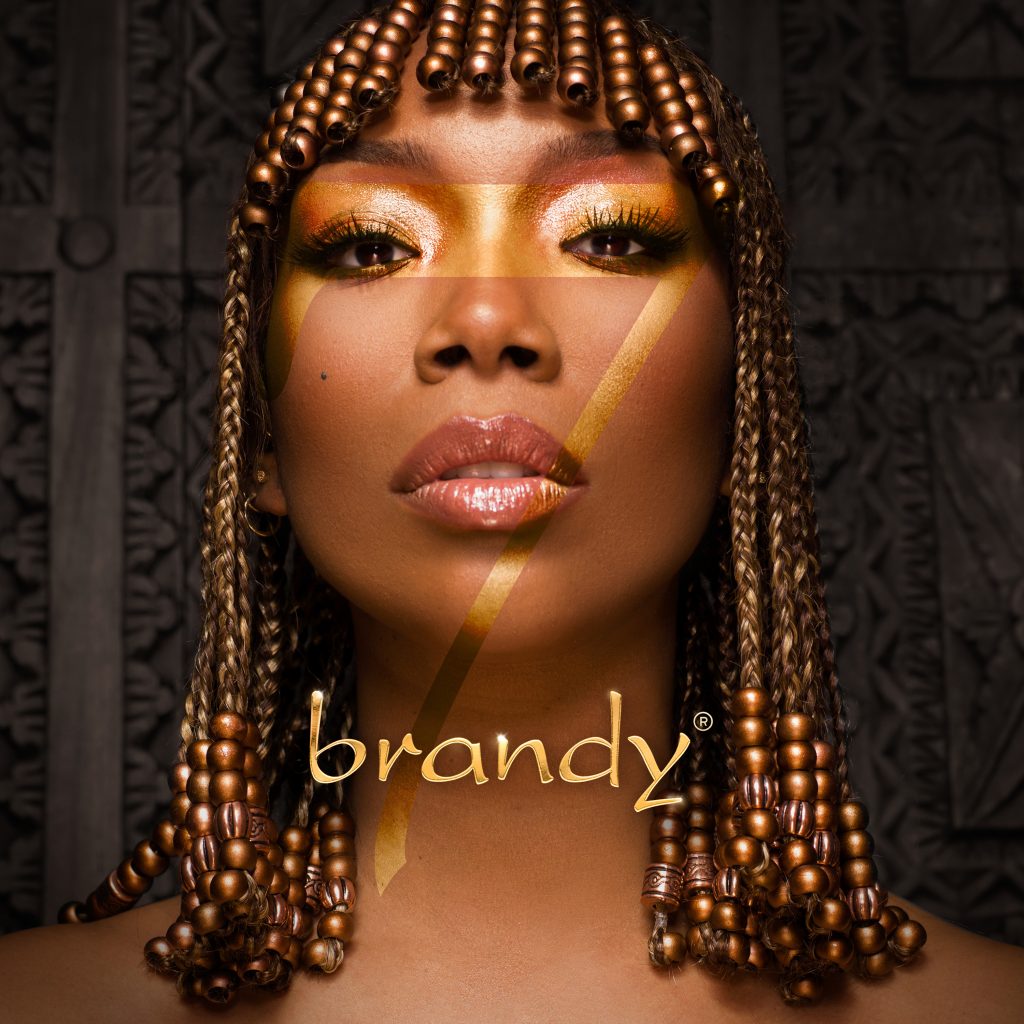 Her latest single, "Baby Mama" featuring Chance the Rapper, is currently at #7 at radio on the Adult R&B Chart. Released around Mother's Day, the track is an ode to raising her daughter Sy'rai and a larger anthem to all mothers working hard to support their family.
b7 is Brandy's first full-length release since 2012's Two Eleven and her most personal to date. She went back to basics for b7, assembling a small core team she would write and produce the entirety of the project with, anchored by DJ Camper (H.E.R., Tamar Braxton) and the late LaShawn Daniels, who helped pen some of her biggest hits including "The Boy Is Mine" and "What About Us." Working with writers and producers that studied what she'd done in the past and could push her gave Brandy the confidence to completely shed herself.
"Because this was such a personal project for me, I wanted to make sure the music was right and the best for me—and it took a minute," she says. "I was trying to find my sound … and get to a place where I could express myself as honestly as I could creatively."
b7 is a 15-track confessional exploring Brandy's journey over the last few years, and how she came to be the resilient, spiritually grounded woman she is today.
b7 Track listing
Saving All My Love
Unconditional Oceans
Rather Be
All My Life, Pt. 1
Lucid Dreams
Borderline
No Tomorrow
Say Something
All My Life, Pt. 2
I Am More
High Heels (Brandy & Sy'rai)
Baby Mama (feat. Chance the Rapper)
All My Life, Pt. 3
Love Again (Brandy & Daniel Caesar)
Bye Bipolar
The album is available for preorder/presave now at all DSPs and at brandyb7.shop.