R&B isn't dead, and Antonio Ramsey is another gem for the culture.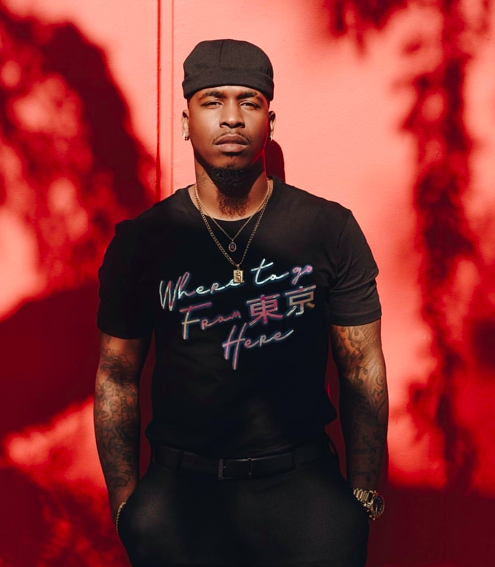 Returning with his new, self-written new single "Yours," Ramsey is out here reminding people to be mindful of your relationship. The song, produced by Nate Rhodes, "is a reminder to my men that your girl can get snatched up if you don' treat her right. Cherish what you have or somebody else will," states Ramsey.
His raspy baritone has helped garner opportunities to share the stage with celebrated performers such as Fantasia, Lyfe Jennings, Anthony Hamilton, Bobby Brown, Vivian Green, Bobby V, Chubb Rock, and more.
Directed by Jonpassion and produced by Ziggy Marley, the video shows Ramsey giving an intimate stage performance at "The Funk Trap" (also the name of his last EP)." The concept was to show a variation of dynamic couples that are facing real problems, but that one fun-night on the town reminds them to keep fighting for the true love that they already have," Antonio says.
Ramsey is currently finishing up his upcoming EP, set to be released soon. His debut EP, FunkTrap: The Unveiling, featured chart-topping singles "Trash," "Rituals," and "All Night Long."
Check out his video for "Yours" below!
Website: www.AntonioRamsey.com
Twitter: @IAmARamsey
Instagram: @IAmAntonioRamsey