LOS ANGELES (August 6, 2020) – Aulsondro "Novelist" Hamilton aka Emcee N.I.C.E., Chantal "Chanie G" Grayson, and Those Baxters host the Rhythm & Praise Radio Official Virtual Launch Party Saturday, August 8, at 5 p.m. PDT / 8 p.m. EDT to announce 14 new shows and respective hosts. Users can attend the free event via the following link: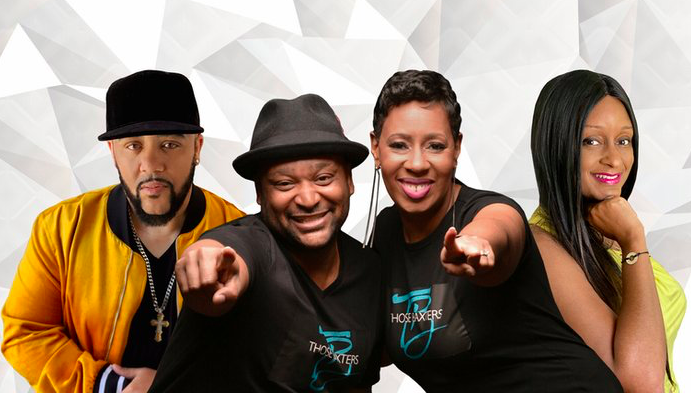 The new programming begins Monday, August 10. Emcee N.I.C.E. and Chanie G, Rhythm & Praise Radio co-curators and owners of the Stellar Award winning God's House of Hip Hop radio station powered by Dash, will host the show Praise House Jamz onSaturdays 12 p.m. – 2 p.m. PDT.
Married Couple, Juan L. Baxter and Kala Moses Baxter, R&P Radio co-curators and syndicated radio personalities, will host Those Baxters in the Morning that will air Monday – Friday 8 a.m. – 10 a.m.PDT. Additionally, urban gospel music star Uncle Reece hosts Friday Night Fire With Uncle Reece on Friday nights from 7 p.m. – 9 p.m. PDT and Hasan "Mr. Root" James, editor in chief for Root Magazine, will host The Root Box on Mondays 5 p.m. – 7 p.m. PDT. Comedian Cletus Kassady will host The Cletus Kassady Show on Wednesdays 3 p.m. – 5 p.m.
Rhythm & Praise artist and radio veteran Dezzie hosts The Big Show With Dezzie on Wednesdays 10 a.m. – 12 p.m. PDTand NAACP Image Awards and Stellar Awards winning music supervisor Angela "Moonbaby" Jollivette will host UnRestricted With Moonbaby on Thursdays 7 p.m. – 9 p.m. PDT.
These amazing shows have also been added to the official R&P lineup: Iconic Redefined by MUSE Branding & Development CEO PJ Owens; Nu Day With Amber Shaw from Texas; Touch The World With Lady Eva J from Los Angeles; Saints and Sinners With Big Matt and Christeria Lynn "The Juicy Truth" from Atlanta; CK Certified by Mr. CSA2K from the Coalition Kingdom DJs along with official R&P DJs DJ Ms. Eclectic and DJ I Rock Jesus.
ATTEND RHYTHM & PRAISE RADIO OFFICIAL VIRTUAL LAUNCH PARTY HERE.