We don't have radio Wendy Williams back, but she still has the reach to stir the pot.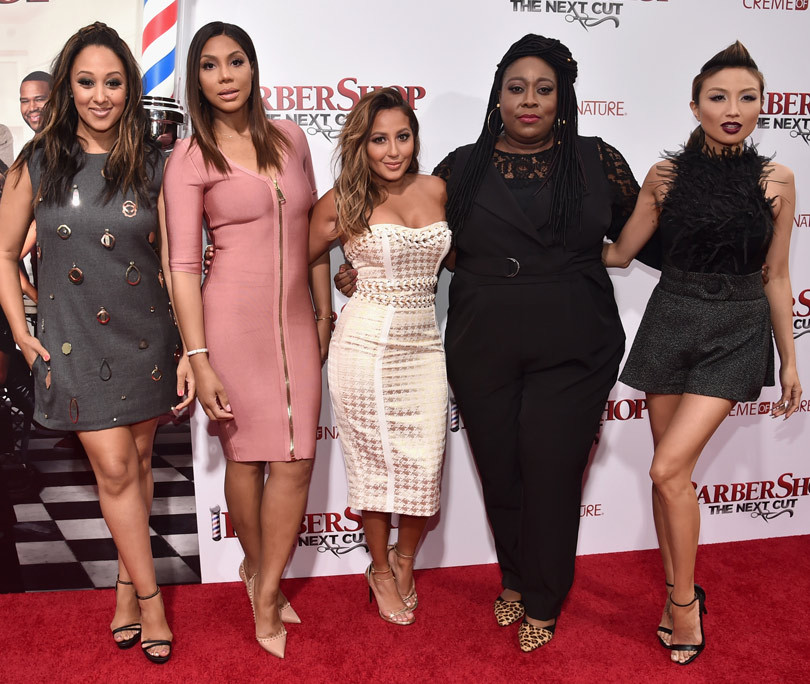 Tamar Braxton stopped by the Wendy Williams show today, and everything was good. Towards the end of the 12 minute interview, Williams asked Braxton "would you ever go back to the real?" Williams also added "cute show, but they need you," and that Braxton was done dirty.
"Well, here's the thing," Braxton began. "I don't want to be anybody's marketing tool this season. No shade, but I just wish everyone well." The marketing tool part stems from Loni Love mentioning Braxton on Instagram and Twitter saying they would like for her to appear on the show.
"Just feel like sometimes God has to move you out of situations before you become more toxic to yourself," Braxton continued. "What if I was in a situation where I was doing the Braxtons and it's very stressful and then I'm doing this other show where people are being catty behind my back. What kind of person would I be right now sitting on this couch? I wouldn't be focused. I wouldn't be ready for my transformation. I wouldn't be ready for my elevation, and that's why I got to go, I got to be on the up and up and up."
Well, the ladies of The Real responded to Braxton and Williams shortly after on their live show. "First of all, thank you for calling us a 'cute show,'" Love started. "We're also an Emmy winning show. Don't forget that, sis. 'Tamar Braxton was your guest and we appreciate the fact that you brought us up. I just want to be full disclosure. It's been three years, I don't know why you guys keep talking about this whole situation."
Tamera Mowry-Housley and Adrienne Houghton also spoke on the recent interview. "The fact is, we had no idea," Mowry-Housley stated during the discussion. "There was no ill intention. There was no meeting. There was none of that," she said. "Anybody that doesn't want to believe that, that's on you."