We love a news cycle! Following what happened earlier today, Tamar Braxton stopped by the Wendy Williams Show, and threw a little shade in the talk show world.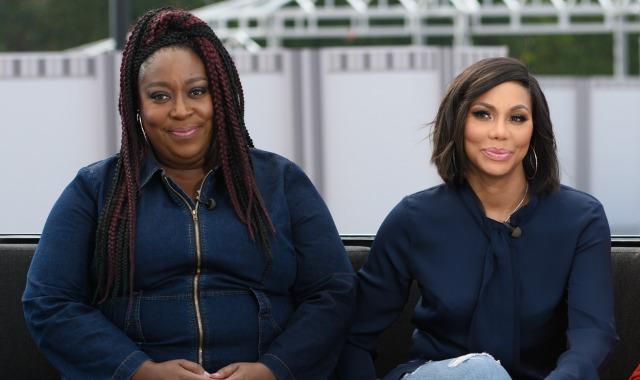 At th end of the interview, Braxton was asked if she would return to The Real. "Well, here's the thing," Braxton began. "I don't want to be anybody's marketing tool this season. No shade, but I just wish everyone well." Braxton said it was the best thing for her giving the situation, and touched on toxic behavior.
After Braxton appeared on Williams' show, the ladies of The Real did their show, and spoke on what Braton just stated. Loni Love was the main person speaking out, due to the fact that all eyes have been placed on her following Braxton's departure.
Well, now Braxton has responded to Love. On Instagram, she posted a screenshot of a conversation between her and an unknown person. The text said that Love was writing letter to get Braxton kicked off while she was recovering from her past surgery.
"When the guilt settles?…. Lonnie cut the BS!!! Thanks @wendyshow my sister, for having me!!! U may not have an Emmy YET, but the girls are SURELY watching ??????… anyway, back to my transformation!! "