Emerging Artist Courtney J has delivered her debut album, Process. She takes listeners on a journey with good, bad, and ugly moments in being with, or "committedly talking" to someone. A Process if you will. Process starts with a skit, and has 9 additional tracks, 2 of which feature YDMBSM.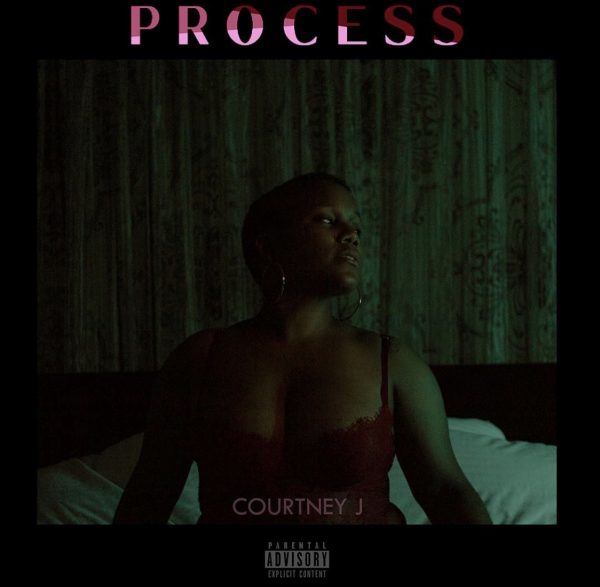 Process displays a true process, from song titles to lyrics. "The titles of each song underlines the process of finding the one, emphasizing emotions experienced within these phases. This album will take listeners on a trip of emotions and possibly have them trippin' over their emotions."
From "Addicted" and "Anticipating," to "Alright" and "The Meet Up," J details stories with vivid imagery. Whether with pain, happiness, or confusion, she manages to express thoughts, feelings, and emotions without being stifled.
The first musical track is "Addicted," and J beautifully captures the pain of wanting to be wanted. Wanting to be appreciated, losing oneself. "It's a selfish addiction, with very high risk consequences/ So which of us is going to try to end this? Cause baby what we're doing here is toxic."
"Anxious" provides a peaceful story of love and fulfillment. The moments of getting to know somebody, that "Anxious" feeling. The video even brings serenity to the screen, and her vocals are heavenly.
"Anticipating" is a go to song from the album. Sensual, sexual, and tells a story with her wordplay. "My mind's anticipating all the things you got me waiting for, Tell me every little thing you want to do to me, Baby all I want is to endure in ecstasy, We can rendezvous and get ourselves some privacy"
J dives deep into a past relationship with "X-Files," describing a tumultuous and toxic relationship. J talked about a song on her album being about an abusive relationship, and how the song could be a release for others as well. "There's a lot of people that can relate, and they're not going to be comfortable enough to share their experience or story about it, so they want to live through somebody else… I want them to be able to have that experience, and relate to that song, even though it's very personal.
"You jumped right in to get a taste, seemed like you had no time to waste/ Knew what you wanted from me, So you made me move at your pace/ I let you take control, did exactly what I was told/ But thing began to go too far, I realize I threw myself into a hole"

"X-Files"