(NASHVILLE, TN) – November 5, 2020 – Entertainment One's (eOne) GRAMMY® Award-nominated singer James Fortune celebrates, his 7th #1 Billboard Gospel single as an artist, "Nobody Like Jesus" featuring beloved artist Lisa Knowles Smith.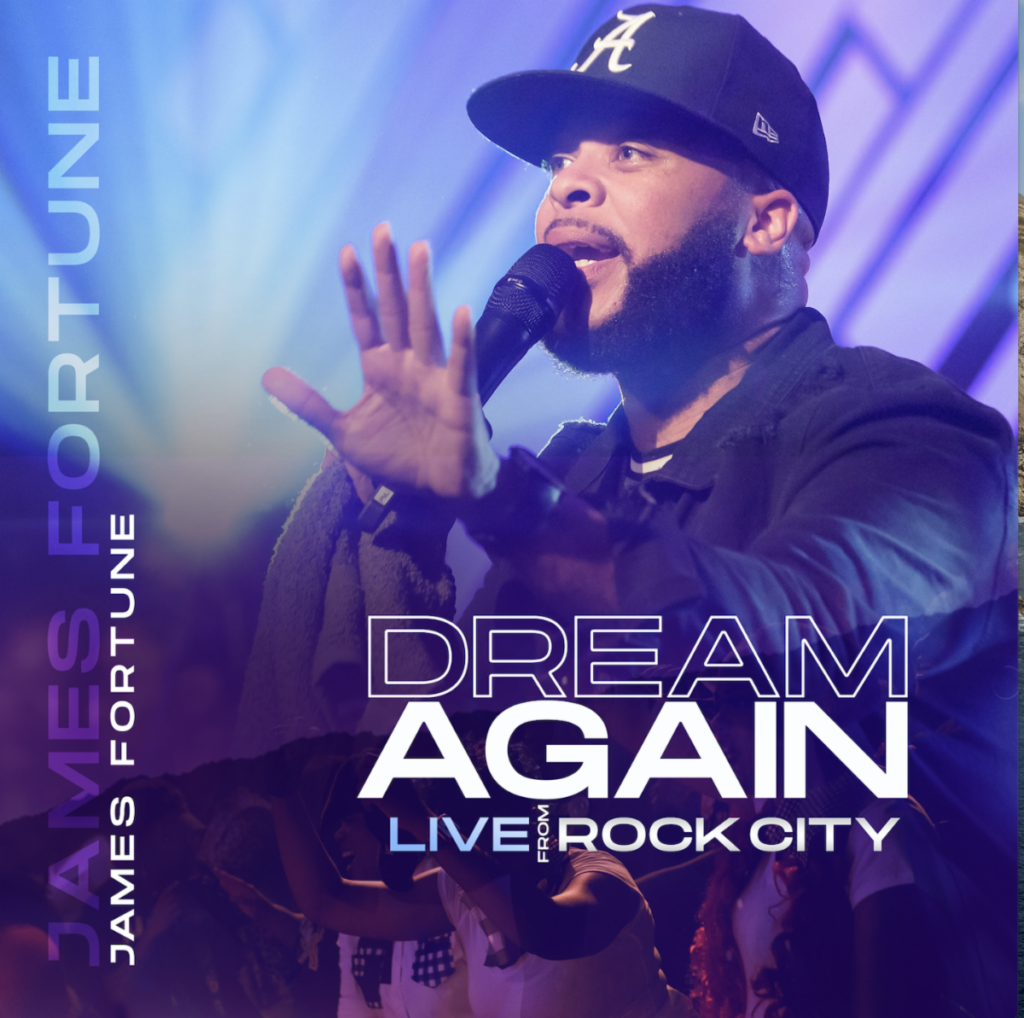 "I am in awe of God and humbled that He continues to choose me," Fortune said to Billboard. "I am thankful for God's favor on my life and I don't take any of it for granted."
Topping the charts once again further solidifies James Fortune as a mainstay in the gospel music industry. Featured on Fortune's album, Dream Again: Live From Rock City, the single "Nobody Like Jesus" featuring Lisa Knowles-Smith undoubtedly pulls listeners up or pushes them forward to a place of purpose and possibility.
The dynamic duo of Fortune and Ay'Ron Lewis (producer, co-writer) chose to blend unique styles of music and fan favorites into one 16-track LP featuring collaborations with Isaac Carree, Zacardi Cortez, Jalisa Faye, Minon Sarten, Todd Galberth and more.
"As grateful as I am for this #1 song; I am overwhelmed to think there are now 12 #1 songs that He's given me as a writer, artist or feature. It's simple for me: I am on an assignment to tell the world about a man who knows all your flaws, but still loves you, will use you and has plans for you, in spite of it all. That's reason enough to Dream Again!"
Fortune has released 11 albums and appeared on now 12 #1 Billboard Gospel singles as either a writer or featured artist. "I Am" taken from Dream Again, peaked at #1 on the Billboard Gospel National Airplay Chart for several weeks. 
A partial list of Fortune's most notable #1 singles include: "I Believe" (Artist/Writer); "I Need Your Glory" (Earnest Pugh; Writer); "I Trust You" (Artist/Writer); "Life & Favor" (John P Kee; Featured Artist) and "You Don't Know" (Zacardi Cortez; Writer).
His past recordings include: The Transformation (2007) – which featured the single "I Trust You", charted at #1 on gospel radio for 25 weeks and number 30 on Urban AC charts. His first live album, the two-disc Live Through It, dropped in 2014. In early 2017, Fortune issued the single "I Forgive Me" from the critically acclaimed album Dear Future Me, which debuted at #1 on the Billboard Gospel Top Albums chart.
Kerry Douglas, CEO of Worldwide Music/GTM, states, "It's such a blessing to be able to witness the many #1 songs that James has released. They have touched the hearts of millions of people all over the world. Working with him for over a decade now, his consistency and commitment to encouraging others through his music always amazes me. Congrats on another powerful hit." 
Gina Miller, eOne's VP & GM, Nashville Music, says, "James Fortune is one of the most preeminent songwriters and artists of the last 15+ years. His signature sound and writing style makes his music not only recognizable, but arguably some of the most relatable ever written. Without questions, James has secured his place in Gospel music history. The impact of his songs are undeniable and his ability to inspire people around the world from all walks of life, is a gift. This moment is incredibly special, but we are not done. I get even more excited knowing there is still more from James Fortune, to come." 
There is a comforting and refreshing thread of hope and faith that echoes throughout the melody Fortune's current album, Dream Again: Live From Rock City offers live versions of his chart-topping album Dream Again. Dream Again: Live From Rock City is available at all major digital retail outlets now.
Follow James Fortune on social media using the handle @MrJamesFortune.