It's official! The Billboard Hot 100 number one this week is Doja Cat's "Say So" remix featuring Nicki Minaj. This is the first number one for both artist, and a long time coming for Minaj given her musical track-record.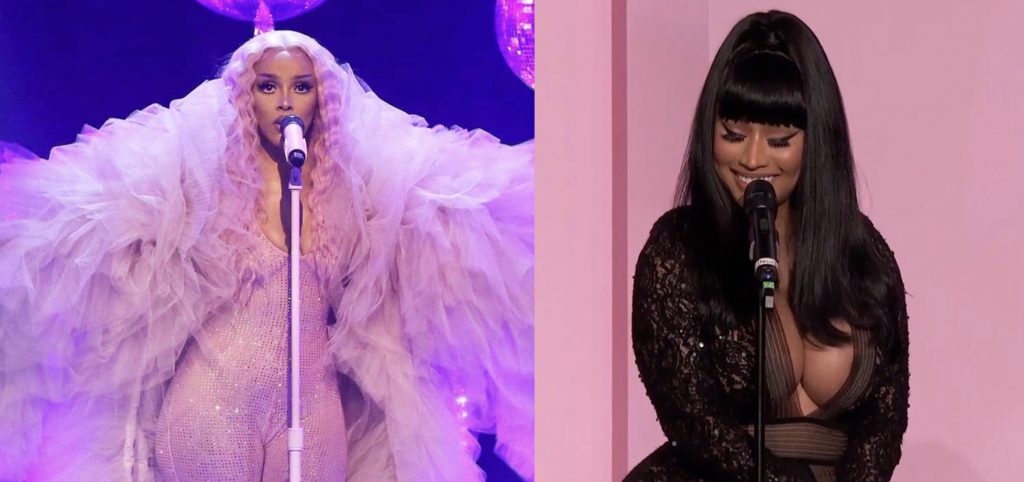 It's been a battle between the "Say So" remix, and the "Savage" remix with Megan Thee Stallion and Beyoncé. Last week, "Savage" was number four, and "Say So" was number six. This week, "Savage" is number two. Given how hard all the fans worked for both singles, the roles could easily be reversed next week.
Congratulations to all artists involved!