(NEW YORK, NY) – November 19, 2019 – Multi-Platinum, Grammy nominated artists & songwriters Brandy and Daniel Caesar have reached #1 at Urban AC radio with their hit single "Love Again.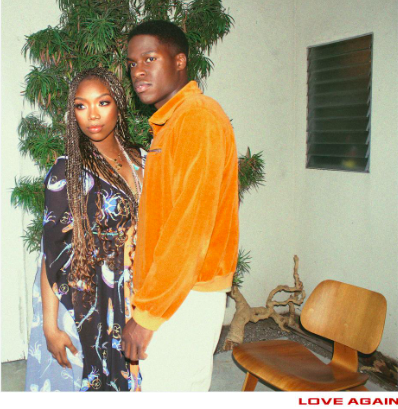 Since its release, "Love Again" has reached 30M streams. "Love Again" has a smoky beat that's enhanced by swells of guitar and keys and was produced by Jordan Evans & Matthew Burnett. With Brandy's undeniable airy vocals on cascading riffs, and Daniel's new age soul vocals, the two lock into a heavenly and hypnotic harmony. 
"I wake from my slumber, I wish I could call you up/ Miss how you put your love on me (Hey), Boy you've got my number/ Wish I could feel your touch, Wish you could follow up on me/ Hold on until the end, Hold on 'til you can't extend/ I be clinging on to you"

Lyrics via. Genius
"Love Again" is available via Brand Nu Entertainment / Entertainment One ("eOne") as a standalone single. It's also featured on Caesar's album CASE STUDY 01. Both artist also had a hand in writing the track as well.
Check out the song below.