(Los Angeles, CA – September 17, 2020) – If you were mixed with Black and Jewish and could pass for white, would you use your privilege to secure a job? Fictional reporter Ashley Allen faces this dilemma and others in season one of White Privilege: Radio Play, a new podcast created, written and directed by Natasha Lewin, who is Black and Jewish, a The New York Times Best Selling author and former managing editor for High Times magazine. The six-episode series debuts Friday, Sept. 18, on major podcast platforms including Spotify, Apple and Stitcher. Each episode is 10-15 minutes long.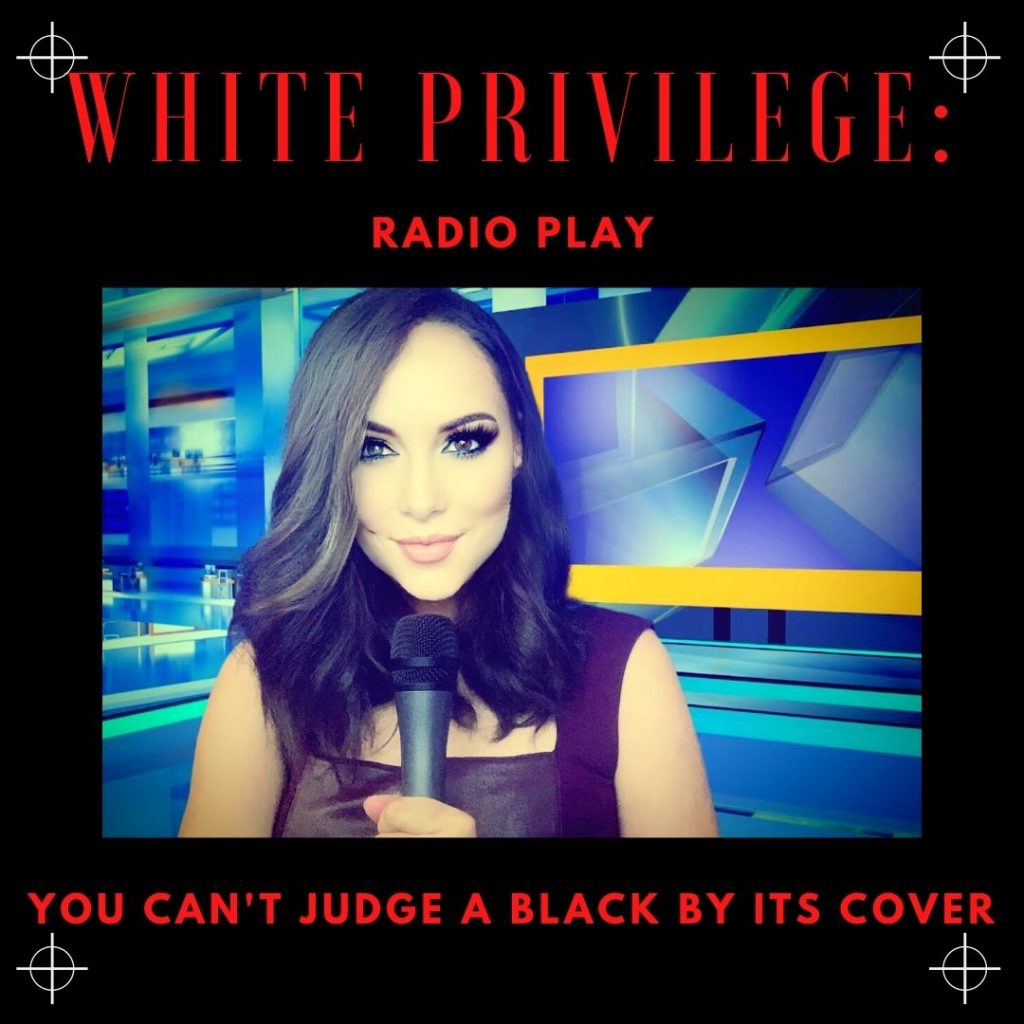 Produced by Creating, Etcetera, White Privilege: Radio Play was inspired by old testament biblical character Queen Esther, who was married to King Ahasuerus of Persia but was afraid to reveal her Jewish heritage or seek freedom for her Jewish people despite pleas from her very vocal family member Mordecai.
"Like biblical Esther, our modern day Ashley Allen has been granted favor in the eyes of white America," Lewin explains in the series trailer. "She's given the keys to a cushy carefree world most races and religions will never have access to. As she slips further into the undertow of entitlement, Ashley is called to speak up and speak out against bigotry and hate, starting first with a career she worked so hard to build. And then with her own relationships and family."
The series chronicles Ashley's struggle to be accepted by her Black media peers, cope with finding success as an on air personality for a conservative mainstream media network while passing for white, fight to get her battle with alcohol in order, confront racism and honor monogamy. The riveting podcast series released during a pandemic, heightened racial tension and social unrest has parallels to Lewin's real life experiences as the daughter of a Jewish father and African American mother.
"White folks can be their worst when they think they're among their own," she explains. "If you ever meet me in person, ask about my six days in Kentucky in 1995. The last words my parents said as they dropped me off: 'Just don't tell anybody what you are.' Sorry Blumhouse, your horror stories don't even come close."
While Lewin can identify with Ashley, she is proud to celebrate her ethnicity. "I can't quit Black or change Jewish like it's a job or a pair of shoes," she says. "Some people can and do, but not me. God chose my parents. He made me the way I am for a reason. I don't take these gifts in vain."