GRAMMY-nominated YoYo returns with her first new single in over a decade. "Out of Control" features Patient Picasso, her Love & Hip Hop Hollywood cast-mate Brittany B, and The Rap Game Season 5 winner Tyeler Reign.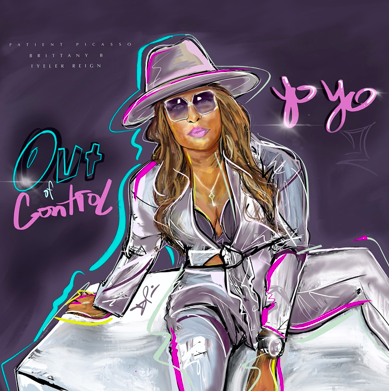 Riding the beat like nothing has changed, YoYo still commands respect on her songs, and maintains her effortless flow. She has managed to maintain her true YoYo style on a more modern track, and did it with multiple female rappers.
"'Out of Control' for me is three generations of women giving relationship reminders," YoYo has stated. "I'm coming in as a wife or main thang with the kids, saying, 'Listen don't let this trend with girls and fake asses get you messed up, sending me all these crazy texts. Don't let Becky get your ass beat,'" she laughs.
YoYo continues speaking on the track, and collaborating with younger artists. "Brittany says she can take them hood rich or slick. Tyeler's 19-years-old. She reminds me of me, saying, she don't need no man for no clout. I definitely wanted to bridge the gap. I thought teaming up with today's artists was a good way to reintroduce myself."
"Out of Control" is released through YoYo Fearless Ent. in partnership with Foundation Media and is available on digital service providers. You can see YoYo performing the song on tonight's episode of Love & Hip Hop Hollywood at 8/7C on VH1. The music video for "Out of Control" will be released on Mon., Dec. 2.