Speak Out Inc., a nonprofit community engagement organization representing more than 6,000 same-gender-loving (SGL) men and women of color, announces its inaugural Black-Tie Gala, the "I Am Awards."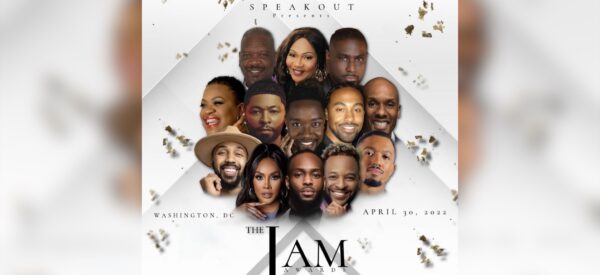 The awards will take place on April 30 in D.C. at the Hamilton Hotel. Vivica A. Fox will serve as the host for the event that will be filled with stellar performances and entertainment, along with their nominees.  
Full List of Evening Honorees:
Jensen Atwood, Alliance Award 
Keith Boykins, Lifetime Achievement Award 
George M. Johnson, Outstanding Writer of Achievement Award 
Octavius Terry, Ambassador of Fashion Award 
Pastor Adalphie Johnson, Revolutionary Leadership Award 
Gerald Garth, Cultural Influencer Award 
Twiggy Garcon, Humanitarian Award 
Marissa Miller, Trailblazer of Excellence Award 
Philaye, Influencer of Excellence Award 
Gay Professional Men of Color, Vanguard Award 
Organizationally, Speak Out Inc. by nature seeks to curate a stellar weekend steeped in its mission to connect, empower, educate, and celebrate the quintessential spirit of black queer excellence. 
It was established in 2017 and serves as a safe space for creating meaningful connections across the LGBTQIA+ community.
"This monumental night and weekend have been in the making for over three years aimed to acknowledge individuals who are not normally celebrated and to give us an opportunity to connect, rejuvenate and motivate each other toward more community activism and service," Antonio Driver, Founder, and Executive Director said. \This mission of SpeakOut is to educate, support, and connect the LGBTQIA+ community of color through social media engagement, mentorship, personal empowerment, and health awareness.  

The Speak Out Inc. "I AM Awards," weekend also features concurrent sessions, panel discussions celebrity appearances, live music, Sunday brunch, a VIP private reception, and a speed dating activation for gay singles to potentially make a love connection.