In the first glimpse of a Mike Tyson biopic series called "Mike," Trevante Rhodes will star as the boxing legend for eight episodes, The trailer shows a more personal side of Tyson during tumultuous times in his early career and personal life.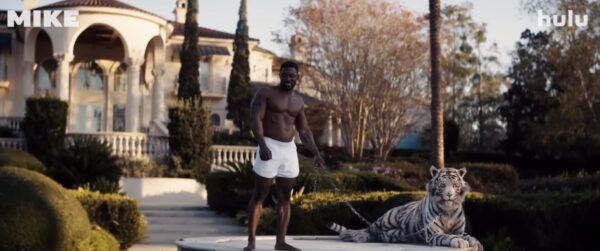 "The show is not meant to glorify his life," Showrunner Karin Gist said to EW. "We were never trying to say that Mike Tyson is a hero or Mike Tyson is a villain. Our goal was to take a very complicated and controversial figure and try to get under the hood of what he was praised and vilified for, while staying true to our North Star of 'no one person is one thing.'"
The HULU series is not a part of the Tyson project Jamie Foxx is reportedly picked to play Tyson. Tyson previously called out HULU on Instagram over the series, calling it unauthorized.
"This announcement on the heels of social disparities in our country is a prime example of how Hulu's corporate greed led to this tone-deaf cultural misappropriation of the Tyson life story," read the statement according to Daily Mail. "To make this announcement during Black History Month only confirms Hulu's concern for dollars over respect for black story rights."
Watch the teaser for "Mike" below, the series will premiere Aug. 25.