On Dec. 23, Daystar "Tory Lanez" Peterson, a Canadian artist, was found guilty of all three charges brought against him in the shooting of fellow artist, Megan "The Stallion" Pete in 2020. He now faces up to 22 years in prison and deportation.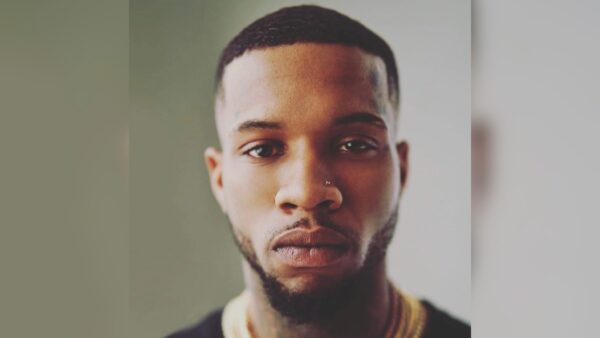 After about two weeks, a jury of seven women and five men found Lanez guilty of three felonies — assault with a semiautomatic firearm, having a loaded and unregistered firearm in a vehicle and discharging a firearm with gross negligence.
Lanez was handcuffed and transported to jail following the verdict. Multiple reports state that while Lanez had no visible reaction to the news, his family did.
Lanez' father, Sonstar Peterson, immediately got up and said, "This wicked system stands judged before God almighty."
Sonstar continued his reaction outside of the court to the media, continuing to state his son's innocence by stating "it's not over."
According to the Associated Press, Lanez also faces deportation with his pending prison time and will be sentenced on Jan. 25.
Following the verdict, George G. Mgdesyan, an attorney for Lanez, said they may file an appeal.
"There was not sufficient evidence to convict Mr. Peterson," Mgdesyan said in a statement. "We believe this case was not proven beyond a reasonable doubt. We will be exploring all options including an appeal."
Pete's attorney, Alex Spiro said "the jury got it right" and that he was "thankful there is justice for Meg."
In a 2020 since-deleted Instagram post after the initial arrest of Lanez, Pete said she was shot and had to have surgery to remove bullet fragments from her feet. All this occurred after a house party hosted by Kylie Jenner.
Megan has not yet made her own statement following the verdict. This report will be updated.