Grammy-nominated singer, songwriter, talk show host and author, Syleena Johnson, embarks on a powerful journey of self-discovery in the upcoming TV One docuseries One Stage To The Next.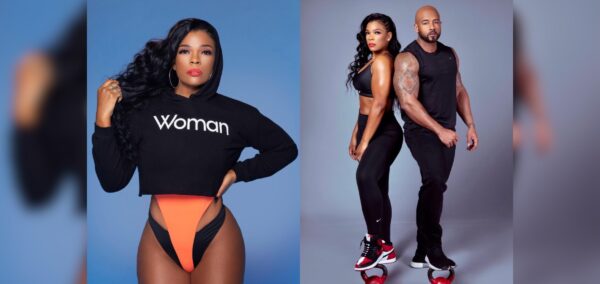 For over 20 years, Johnson has sung on stages across the world, recorded 11 albums and has been featured on some of the biggest hip-hop records. According to the news release, the series will follow Johnson on a journey of combining her passions of music and fitness, while she's on the mission to lose 60 pounds and become a fitness competitor.
"I wanted to challenge myself to conquer the unknown. I wanted to change not just my body, but my mind, my heart, and my life," Johnson said.
"I have always felt like TV One is family, but words can't express how grateful and excited I am to be the creator and executive producer of my own story. Partnering with familiar faces and brilliant minds that I trust have allowed me to tell my story on this amazing platform. I'm truly thankful for Michelle Rice, Jason Ryan, Alison Threadgill, and Donyell Kennedy-McCullough for believing in and seeing this vision."
One Stage To The Next is set to premiere on Tuesday, Dec. 14 with back-to-back episodes at 10/9C.