Sevyn Streeter is keeping R&B alive for her upcoming album "Girl Disrupted." Her latest single, "Fallen," features Ty Dolla $ign & Cam Wallace.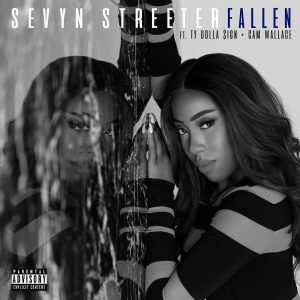 "Fallen"  borrows from New Edition's 1988 classic "If It Isn't Love."
"If this isn't love, why do I feel this way?" asks Sevyn. "Why does he stay on my mind?"
Streeter is an extremely underrated artist in the music game, and it's time that she finally gets recognized. Streeter's singles thus far include "Prolly," "My Love For You," "Before I Do,"and "D4L." off her long awaited debut album "Girl Interrupted" due out in early 2017. Streeter has released a video every month leading up to her debut album "Girl Disrupted."  is currently on her "Girl Disrupted Tour," which travels through Houston, New Orleans, Oakland, Santa Cruz, and Sacramento, wrapping Feb. 12 in Los Angeles.
You can get the latest single "Fallen" and watch the video below.
#KeepR&BAlive