From a catfish to a starring man, Seaburn Williams has taken his time as "Rebecca" on Netflix's "The Circle," and propelled it into a full career that has been a passion since childhood.
In our interview, Williams recalled two stories of when he was younger. One being the moment he had his mom believe he had run away (when he really hid in the kitchen cabinets and fell asleep), and another time at 12 where he had an entire church laugh as he recalled what he wanted to be as an adult.
Williams said moments like that led him to the arts. In both stories, it was clear by the way his eyes lit up and the tone of his voice that comedy in various forms is something he has always found joy and relief in.
"I'm an artist, I'm a creator," Williams said. "I love what I do and I love the art."
While working as a caseworker with people on the spectrum, which he calls "One of the greatest jobs" he ever had due to tending to the needs of other people, Williams had the opportunity to audition for five shows at that time. The choice of coming into "The Circle" is one thing but coming in as a catfish is another.
Williams said that while he and his girlfriend were watching a movie, he got a call about the show and was asked about his strategy. With quick thought, he said he wanted to be a catfish, and with quick reassurance, his girlfriend was cool with him catfishing as her on the show.
"If I'm a catfish, I'll have a lot more fun," Williams said. "I want to go in as a woman because I won't have to flirt with the others girls, and then I can walk the thin line with being a homie with the guys."
As for the name of Rebecca for his catfish character, Williams said he was inspired by the queen herself, Beyonce. He cited her "Becky with the good hair" line as how he chose the name.
"I just worked my plan," Williams said. "I already knew what I was going to do and I did it. I did it with finesse."
Of course, catfishing as a woman while being a man won't always translate over well, and that was clear in the "mother nature" conversation where the girls had a group chat and discussed how their bodies reacted during "that time of the month."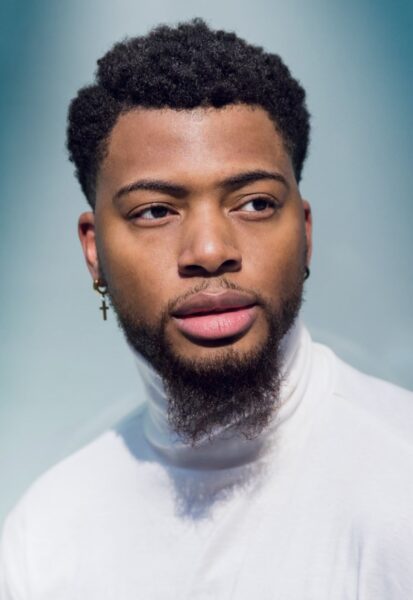 "The character I portrayed, that was naturally me at home just having fun," Williams said. "Yes, I had to put a woman spin to it but naturally my energy is just that level."
While he ended up in fifth place, Williams made it to the end and followed a dream he had.
"Following your dream is what's eminently going to continue to flourish," Williams said. "Yea, you can work a regular job and do what you don't like to do, but why not take a chance and do what you love? If you fail, at least you tried."
The circle has earned the eyes of millions of subscribers and set a precedent for success with the series as it got nominated for Emmys. The experience was different for viewers, but also for those in the house as they learned different things about themselves.
"I've learned that persistence and consistency is key," Williams said. "Everything is going to be hard so why not try at it while it's hard. For me, I know that I'm always the artist first, so I never lose sight of the vision."
Despite one season of the successful show, Williams is using that moment to propel further into a comedy and acting career. He has been a part of Taye Diggs' productions like 'Hypnotize Me,' 'Detroit' and 'Proud Mary.' Williams also lists Jamie Foxx, Marlon Wayans, Will Smith, John Witherspoon, Red Foxx, Robin Harris and Richard Pryor as influences of his.
Williams is working on his craft by taking classes and starting to do stand-up comedy, a form which he said he has bombed in before but calls it a learning experience.
"Everyone has to eventually bomb, that's an inevitability," Williams said. "It's comedy. To know that I bombed is to know that I'm getting better."
On top of comedy and acting, Williams DJs, he's creating a podcast, on Cameo and is working on a project in production. When it comes to career and pursuing a dream, Williams' success is growing and offers advice for those that want to pursue any dream they've always had.
"Starting is the greatest thing you can do because most people can't get past of the idea of 'I want to do.' Just do it," Williams said. "Don't hold back when you get started because yes, it's going to get hard, but that's the beauty of it. Eventually, you will find your groove. You can do it."