Raven-Symoné to be honored with the Icon Award at the 9th annual Truth Awards, presented by Better Brothers Los Angeles (BBLA), in association with award-winning iconic entertainer and activist Sheryl Lee Ralph and her non-profit organization, The DIVA Foundation.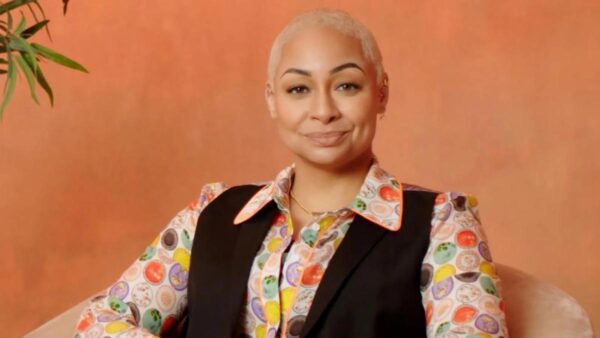 As a groundbreaking actress and LGBTQ+ advocate, Raven-Symoné is among the award's impactful nominees. Other nominees include Netflix with the Cultural Affirmation Award with the creation of "The Upshaws" by Regina Hicks and Wanda Sykes.
Daytime Emmy Award-winning TV Judge, Judge Greg Mathis, will receive the annual Family Award as someone "who publicly provides unwavering love and support to LGBTQ+ family member(s) living their lives openly and unabashedly."
"This year's honorees continue the Truth Award's tradition of recognizing the diversity in our community, from educators to advocates to creatives to sports figures," Scott Hamilton, co-founder of Better Brothers Los Angeles said. "Our community mirrors the larger Black Community, and the Truth Awards places this example of Black Excellence on display for all to see."
Award-winning social media personality Tabitha Brown will receive the Ally Award for her beacon of support and comfort to the LGBTQ+ community through professional or personal actions and advocacy. Past recipients include Loretta Devine and Ralph, to name a few.
Byron Perkins, the first openly gay HBCU football player, will receive Courage Award. Perkins, who attends Hampton University, gained notoriety after coming out while still playing football.
Presenters for the 9th annual awards include Ralph, Judge Mablean Ephriam, Jason Lee, Jerrie Johnson, Eric Scott Ways, Geffri Maya, Rhoyle Ivy King and Folake Olowofoyeku, with more to be announced.
"The struggle continues!" Ralph said in a statement. "It's important that we focus on supporting our brothers and sisters in the LGBTQ+ community as they continue to fight for equality. Our public acknowledgment and partnership make it possible for them to live out loud and openly for the world to see." She added, "The Truth Awards, along with our acceptance and understanding of the LGBTQ+ community, will encourage, inspire, and motivate others to live their truth unapologetically."
Better Brothers Los Angeles will also award over $25,000 in scholarships to students from the Los Angeles, Boston, Charlotte, and Chicago metropolitan areas this year. Fifty percent of the 2023 scholars are pursuing degrees in STEM fields. Since its inception, Better Brothers Los Angeles has provided over $150,000 in tuition assistance.
The 9th annual Truth Awards on Saturday, March 4, 2023, at the Taglyan Cultural Complex in Hollywood, CA. The awards will stream exclusively on Fox Soul, Saturday, March 18th.