Ralph Tresvant is an OG in the game, and rose to fame as the lead singer of the iconic group, New Edition. Tresvant is going back to the solo career after taking some time, but timing is everything.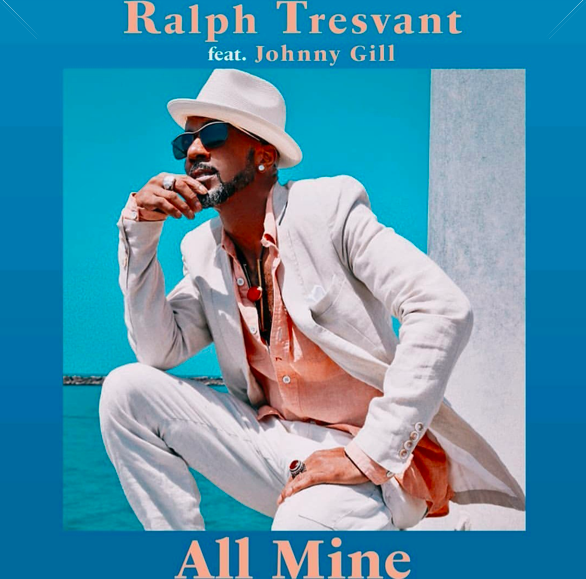 "It feels great. Feels like a longtime coming…it's tough in the game right now when you've been around almost 40-something years. To have people take it serious, to be with the right team… it's hard to get that belief in you when you've been around so long. People want something they know can sell a bunch of records out the gate, that's more relevant. Having the right squad, the right timing, the right record. All of that stuff takes time these days."
This isn't Tresvant's first time as a solo artist. His song "Sensitivity" made its way around the charts. The song peaked at number four on the charts, and spent 20 weeks on the chart.
"Each time I've gone around, I've had a certain amount of success. There's always been something successful about it. Just learning to not take that success for granted. Learning to always try to outdo yourself, and better yourself.
"All Mine" features fellow bandmate Johnny Gill, and follows their 2019 song together called "Perfect." Outside of the group, it's clear they have a real chemistry and friendship, in and out of the booth.
"Me and Johnny on the phone, we're talking all the time. We're real friends… We stayed like that with each other throughout the years… It's fun. The energy is always light, kind, and friendly… I've just be in awe at his skills, his talent, his ears, and his abilities."
Tresvant also spoke on The New Edition Story, their impact, and what it meant to him. "It's one of those thing that you dream of," states Tresvant regarding the love and support for the series across generations.
"Any project that you put out, you want an overwhelming, or an unexpectedly, presently surprised response to it… To break records, to reintroduce the group to a whole new generation; that's what you want when you do a project like that…"
Watch the full interview below, and check out "All Mine" here.