The Preakness LIVE, a music, arts and culinary festival, will kick off The Preakness weekend with musical guests Megan Thee Stallion, Ms. Lauryn Hill and Baltimore's own Brittney Spencer.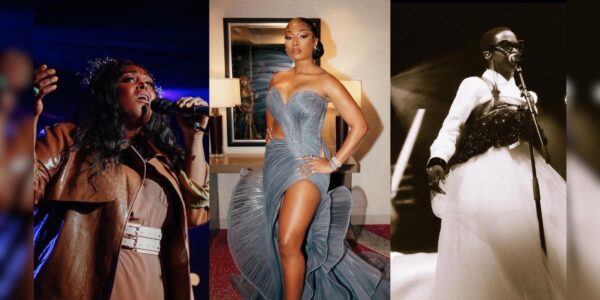 The Preakness Stakes, an American thoroughbred horse race that is held at the Pimlico Race Course in Baltimore, Maryland, is going into its 147th year.
According to The Preakness' website, Preakness LIVE is a collaboration with Baltimore-native Kevin Liles, a music industry heavy-hitter and current CEO and co-founder of 300 Entertainment.
"Preakness LIVE will be the first event to take place as part of Baltimore 1/ST, a holistic new campaign that heralds the Preakness' lifelong home Baltimore and represents a commitment from 1/ST, to support and build on the optimism and enthusiasm for the future of the city," reads the website. "Baltimore 1/ST will champion the race's connection to Baltimore by leveraging the Preakness platform to highlight and impact local culture year-round across the pillars of music, art, fashion, culinary, sports and community, featuring both international and local Baltimore talent."
Preakness LIVE will take place on May 20.
"I am incredibly excited about this new collaboration being led by a true son of Baltimore. This will not only improve the Preakness experience, but also support and elevate Baltimore culture through art, sports, fashion, and food year-round," Baltimore Mayor Brandon Scott said.
The Preakness Stakes' InfieldFest performers were announced in March and include Marshmello, The Chainsmokers, MoneyBagg Yo and Frank Walker.
Celebrity chefs Tom Colicchio, Marcus Samuelsson, Gail Simmons, and beloved Baltimore chefs Saon Brice of BLK Swan, and Mario Moise of Bar ONE will perform culinary showcases on the main stage. Chefs Colicchio, Samuelsson and Simmons will collaborate to develop unique offerings for guests in the Finish Line Suites, Turfside Terrace and the Home Stretch Pavilions. 
The InfieldFest will take place on May 21 and is separate from Preakness LIVE.