Porcelan has released her holiday album Joyful Hearts, which has been getting people in the spirit. After dropping "New Boo," and "My Gift Is You," Porcelan has given us a video for the latter.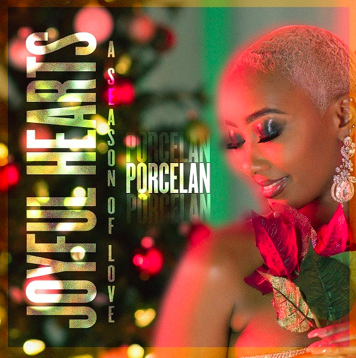 "My Gift is You" is a beautiful, cheerful, and perfect song for the season. The video adds to the nature of the song, how things like snow, and spending time with family brings cheer to your spirit. "Though we don't have much, we're still just enough."
"My Gift Is You is about simply appreciating the little things in life," states Porcelan. "Yes we all want nice gifts and expensive things, but when you realize that the spirit of the holidays is about small things like spending time together, laughing and creating beautiful memories, that is when you realize that the gift will be an everlasting one."
Check out Joyful Hearts here, and watch the video for "My Gift is You" below.