UK R&B group Flo recently performed their popular single "Cardboard Box" on the Jimmy Kimmel Show, making it their first live television show in the U.S.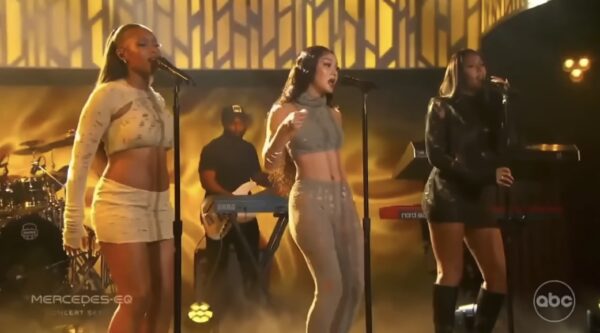 "Cardboard Box" gained popularity across social media, and Flo gained fast notoriety, especially from artists like Brandy and SZA. 
Formed by Jorja Douglas, Stella Quaresma, and Renée Downer, Flo released their "The Lead" EP in 2022 after the success of "Cardboard Box."  
The five-track EP also spawned another single, "Immature," a different feeling than the up-tempo previous single.

Watch the live performance of Flo's "Cardboard Box" below.