A woman of many gifts, emerging artist Miya Guggs talents on the hardwood allowed her to earn a scholarship to her hometown college basketball team, Kansas City (Kansas) Community College. Nobody would have blamed Miya if she had pursued her hoop dreams to their logical conclusion – a college education, however, she had a different dream: music.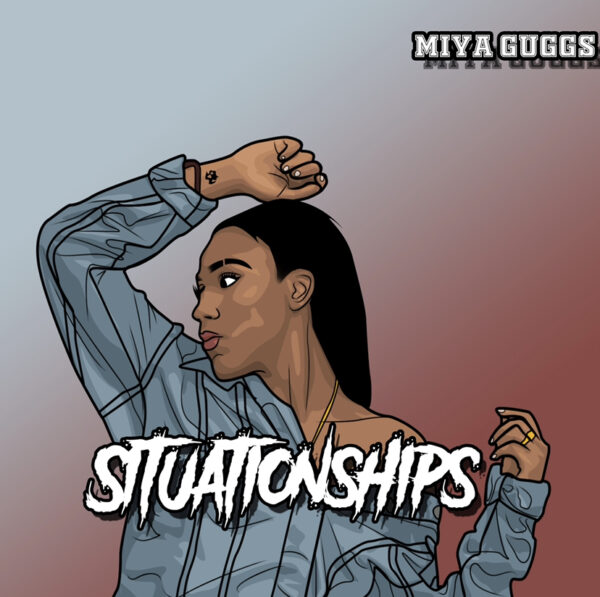 A situationship, something many have been in, can be defined as an undefined or committed romantic or sexual relationship. Guggs shares her own experience with her latest single, lifted from Guggs' upcoming debut EP, Patterns. The single was written by Guggs, and produced by ProdRicci.
"I am beyond thrilled to see the response that everyone is giving my song. Me at #29, is insane and I could not be more thankful to all of the magazines, blogs, DJ's, radio stations and everyone that has downloaded or streamed the song. THANK YOU from the bottom of my heart," shares Guggs.
"The song tells the story of a person trying to manage emotions and expectations in a relationship," Guggs said. "I was on Twitter one day and one of the topics that was really trending was situationships, and I was like I can talk about that because I've experienced that. So, I kind of put my little take on it – my little two cents and it became something really cool."
Watch the video below.