After nearly a month since the release of her latest single, K. Michelle has released the video for "Scooch," the lead single from what she said is her last R&B album 'I'm The Problem.'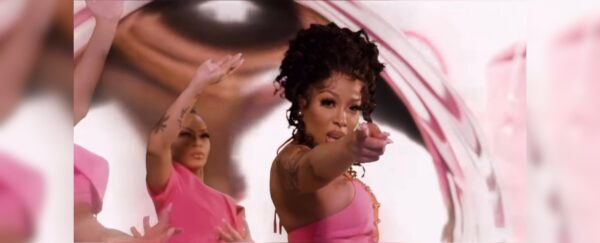 Directed by famed photography and videographer Derek Blanks, the video begins with a heart-shaped jewelry box opening up with K. Michelle and two backup dancers standing as figurines. Not only does K. Michelle give some choreography, but dons multiple outfits, creating many looks.
"Scooch," as a single, has elements of a girl group Motown record back in the day, but with a modern take. The video compliments that feeling.
"I don't want no one night stand, But I gotta take this chance/ I usually don't do this, But this is one shot I can't miss/ Boy, I hope I ain't too forward, Might be too much for you/ But tonight I'm coming over to be yours, Scoot on over"
Watch the video for "Scooch" below.