In a difference from her previous two singles, Chlöe switches up the flow for "Surprise," a sensual, take-charge midtempo R&B song.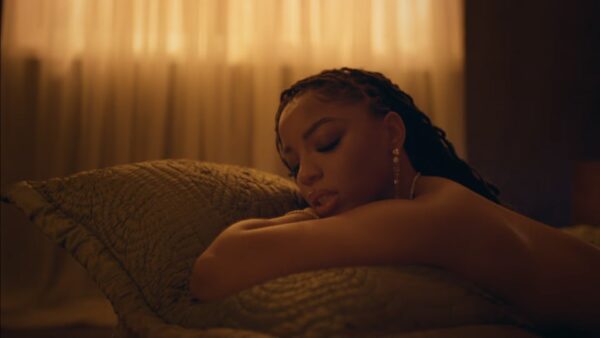 As Chlöe has not been one to shy away from creating songs about her body to build and promote confidence, "Surprise" shows her in a sexual light. The video stars her and Broderick Hunter as a couple, sharing close spaces and providing glimpses of a "Surprise" from the artist. 
"If you be good to me then I'ma be great to you, If you stay down for me then I'll stay awake for you/ Surprise, slip my panties to the side/ Give me your money, baby, I'll make it rain for you, Feel like you cheatin' the positions I play for you/ Surprise, tonight you get my freaky side" 
"Surprise" follows Chlöe's first two solo singles, "Have Mercy" and "Treat Me."
Watch the video below and download "Surprise" here.