The time is soon upon us, Porcelan' debut album Mood Ring is here! After releasing "Act Out" and "Grimey," and "Switch Up," her latest single "Toxic" features the legendary Stevie Wonder.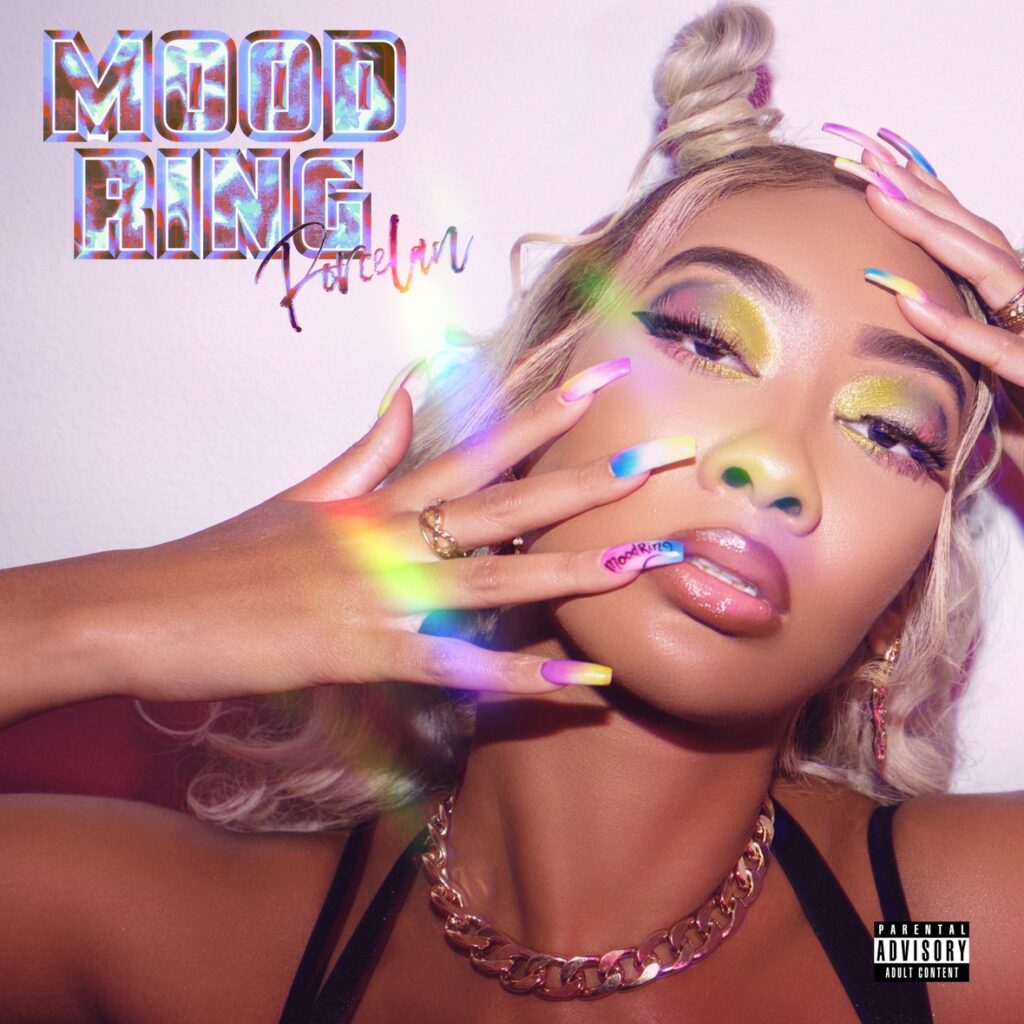 "There are so many things that have inspired me to name and record my debut album, Mood Ring," Porcelan said. "Mood Ring is the idea of not being boxed-in. I have been anticipating to show the world the many dimensions to who I am. Life is a mood. Each day you want to feel something different from it. I wanted to put a project together that spoke to people and their day to day lives. I wanted to talk about different relationships that people encounter."
The 17-track project is sure to take the listener on a creative journey, especially with a Stevie Wonder harmonica feature on "Toxic," which was inspired by a toxic past relationship where one person is not good for the other. If it's one thing we know for sure, it's that Porcelan does not hold back. Her video for "Act Out," was inspired by A Thin Line Between Love and Hate, and her video for "Grimey" is a continuation of the story that flows together.
"I feel like as an artist, I should be able to say and do things that people can't do in real life, that's it," Porcelan previously told us. "That's the excitement of being an artist and being able to create it, create and be a voice for people."
MOOD RING (Track List):
1. Movies
2. Hate Train
3. Act Out
4. Switch Up
5. All of You
6. Ain't That Simple
7. Fenty
8. In A Rush
9. Mood Ring
10. Ion Wantcha
11. Grimey
12. Explaining to Do
13. Toxic featuring Stevie Wonder
14. Reckless Behavior
15. No Bum
16. OnlyFans
17. Better Decisions
"Sonically, I wanted to create a project of emotions that connects with people on a personal level," Porcelan adds. A project that has elements of happiness, sadness, excitement and passion. Mood Ring speaks to the life of relationships—the good, the bad and the ugly. So whatever mood you're feeling in that moment, is what I feel "Mood Ring speaks to."
Download/stream Mood Ring here, and watch the video for "Toxic" below.