K. Michelle's new show on helping people get healthy from plastic surgery is on the way at Lifetime. Born Kimberly Pate, the singer has been vocal about her own problems from having her body injected with silicone, which recently almost cost her her life.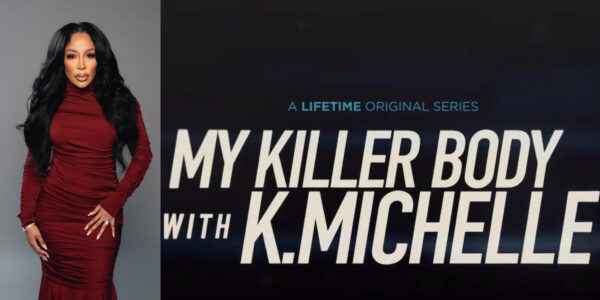 With reports revealing over $9 billion spent on plastic surgery in 2020 alone just in the United States, Lifetime takes a deep dive into the darker side of achieving physical perfection.
Pate spoke on the show in 2019 but it has now come to fruition. The show will be called My Killer Body with K. Michelle, and Pate will help men and women desperate to reverse plastic surgery procedures that now threaten their lives.
With the number of cosmetic surgeries on the rise and an alarming number of these procedures resulting in post-surgery suffering and trauma, each episode will follow two patients who desperately need help as well as Pate's ongoing personal story. Pate has previously shared some of what happened with her journey before.
"He wasn't a doctor — it was black market, it was these 'hydrogel' injections — that's what they were being called," Pate posted in a since-deleted Instagram post. "When I found out my favorite rapper did it, that's when I decided, 'I'm getting it done.'"
"I've never been scared of MY truth," Pate said on an Instagram post announcing the show. "I felt it was unfair to only share the Good and not the whole truth and that bad that comes with it. I decided to have an open form of communication that could save someone's life. I WISH someone had told me the truth. I've listened to the lies and assumptions about me while continuing to focus on my mission."
My Killer Body with K. Michelle will air Feb. 3 at 9/8c. Prior to the premiere, fans will be given an early look with a sneak peek of the series on Jan. 28 at 10/9c.