(LOS ANGELES, CA) – April 23, 2020 – Real Housewives of Atlanta TV star, model, mogul and entrepreneur, Cynthia Bailey hosted a virtual "Sip & See" for her fiancé,' Emmy-Award Winning journalist Mike Hill. The "Sip & See" revealed the cover art for Hill's forthcoming memoir Open Mike.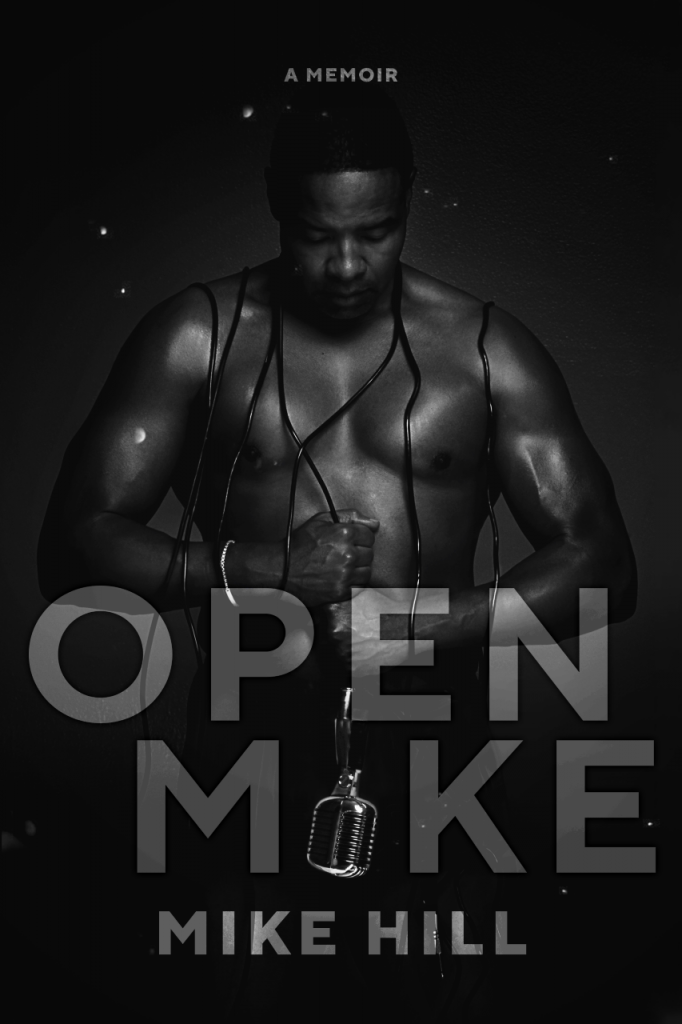 The highly-anticipated moment had Bailey holding her breath as she slowly revealed live on her Instagram the racy, revealing, jaw-dropping cover of her fiance' in his birthday suit. With only a microphone cord wrapped, and delicately placed around his entire body. The front cover is with Mike only and and the back cover includes both Hill and Bailey, with Bailey's naked body draped over his shoulder. Hill say's there is a real meaning to his memoir's revealing cover.
"I'm stripped down because I'm unveiling my truths," says Hill. "I want to symbolize vulnerability and express to everyone that I no longer have anything to hide, after so many years of doing just that. My head is slightly bowed because I'm not proud of many of the things I've done but I'm also coming out of the shadows, no longer running away from the traumas and pains that's caused me to hurt others, including myself."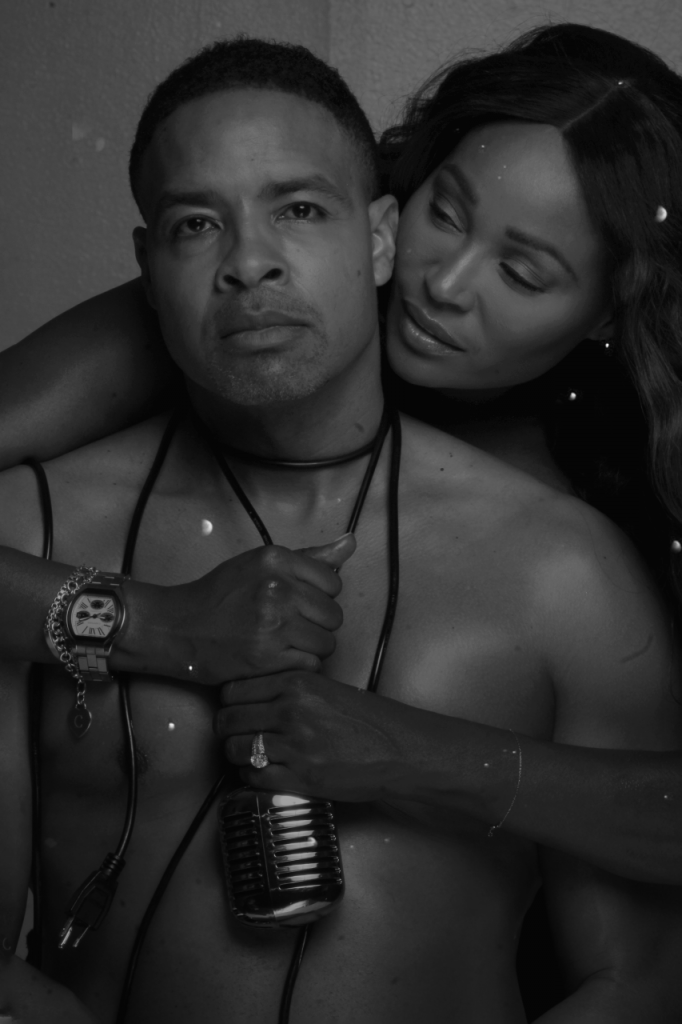 "The back is to show how far I've come," says Hill. "And an expression of how thankful I have someone who has my back and along with God has me covered. In broadcasting, one of the first rules is to be careful what you say around an "Open Mic." I've decided to go against that rule in hopes of helping others, even if it's at my detriment. I pray it does."
The couple revealed the big moment while sipping "Quarantine Cocktails"made with Bailey's Seagram's Peach Bellinis. They answered questions about the forthcoming book, and affectionately played a relationship trivia game with their fans. Three lucky winners were chosen, and will be receiving an autographed copy of the book. The cover art for the memoir was shot by famed photographer Erick Robinson. Open Mike is published by 13th and Joan and pre-sales will be available in May 2020.