Debarge is a hard group to sample musically. Either you have the chops, or you don't, and it appears J. Brown does.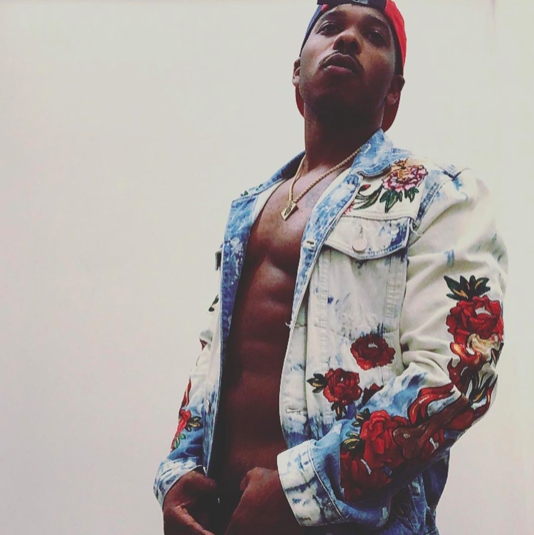 With musical influences like Usher, Jay-Z, Jimi Hendrix, Nas, and Sting, you're bound to get an appreciation for the artistry aspect of the industry. Brown scored his first Billboard Top 10 Billboard single with "Sunrise Sunset." The song remained on the Top 10 Billboard charts for 5 consecutive weeks. He was once in a group signed to Wyclef Jean (that ultimately disbanded), and continued with his education. His drive and talent that helped him get that accomplishment can also be tracked to his mother.
Brown on his mother's influence:
"She was initially signed to Motown back in the day," Brown states. "She and my aunt had a situation with Motown. Smokey Robinson actually signed them, and then my Mom got pregnant with my older brother. That pretty much finished that deal. So it all pretty much started for me with my Mom, with all of her experiences and what she did as far as pursuing her dream inspired me."
"Give It 2 U"
Brown's "Give It 2 U" samples Debarge's "I Like It," and samples it well. The song was written by Jayson Echo and Charles Farrar, and produced by Quaid. It delivers new aged R&B with an old school pop influence. "I am excited about giving listeners another glimpse of who J. Brown is as an artist," he states. "The familiarity of the track will take true R&B lovers down memory and I look forward to folks just grooving to the song."
"But I can't lie, Been missing you/ You've been on my mind, All of this time/ That's why, I just wanna give it to you/ Girl you're the only thing I think about, I promise we can go a couple rounds"

"Give It 2 U" lyrics
Not only is Brown an artist, he is also a businessman. His production company Mocha Music is currently putting the final touches on his long-awaited, full-fledged solo debut set. He's been putting in years into his debut release, stemming from singing in the church choir on Sunday mornings starting at 8-years-old.
Brown on his music:
"I want to bring back something that will ultimately cause people to fall back in love. I want to take people back to where we once used to be in terms of music…that real love music…that kind of music that ultimately results in people having babies…that long-term type of music and that long-term love relationship type of music that makes people want to stay with their significant others. Nowadays we're hearing that 'hit-it-and-quit-it" type of music verses music of substance. We need more music with a moral foundation…and that's what I want to put out there. I want people to say, 'This guy has music that is not only good music, but music that will last throughout the years.' Let's get back to the real love and the music that really matters and means something."
Check out "Give It 2 U" below, and hit a hard head bop while listening.
CONNECT WITH J. BROWN:
Twitter: @JBrownMusicOnly
Instagram: @JBrownMusicOnly
Website: https://www.JBrownMusicOnly.com