Not one to shy away from putting her real life in front of the cameras, Keyshia Cole will do it a different way this June with her own biopic on Lifetime. Cole will not only be a producer on the film, but will also make her acting debut in the biopic, playing herself.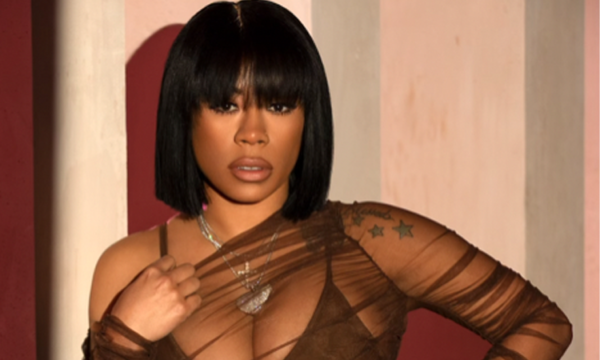 The biopic will follow Cole's early days in Oakland honing her musical talents, rising to become a multi-platinum-selling recording artist and television personality, and her complicated yet warmhearted relationship with her mother Frankie Lons, who is played by Debbi Morgan.
"This is a story of a daughter's love for her mother and although my heart remains broken from her untimely passing I am honored to be sharing it with the world," Cole said in a statement. "Playing the role of myself was a unique opportunity to re-live special moments in my life that also gave me the chance to process her loss in ways I did not expect. I miss her every day and even though she is not here, her presence was felt throughout this film. Mom, I love you."
"Keyshia Cole: This is My Story" is directed by D'Angela Proctor and Manu Boyer and will feature a new song "Forever is a Thing," by Cole. Ron Fair, Cole's long-standing A&R and music collaborator supervised the music, and Grammy-Award-winner Warryn Campbell composed the original score.
The film will debut at 8 p.m. EST on June 24, as part of Lifetime's celebration of Black Music Month.