While everyone loves the 90s, there seems to be a lack of remembrance for the early 2000 era right after. While the 90s music is definitely nostalgic, we can't forget about the countless bops that were produced from 2000-about 2005. Just for the culture, let's look back at some of them (in no particular order).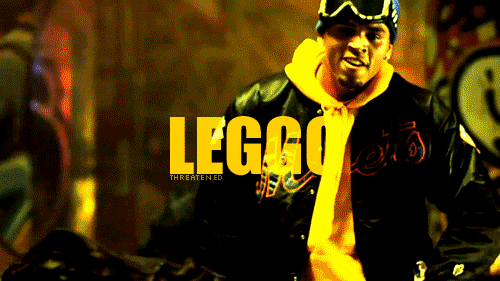 Petey Pablo – Raise Up, 2001
No matter if you were from North Carolina or not, Petey Pablo's "Raise Up" was a song for the moment. In the era of oversized t-shirts, dickies, and wife-beaters, "take your shirt off, twist it round head, spin it like a helicopter" were lyrics that got people hyped!
Nelly – Flap Your Wings, 2004
Now, while "Hot In Herre" was definitely that song, "Flap Your Wings" definitely deserves more credit than it gets. Nelly was a staple in the early 2000s, and he created his own path in this game. I remember turning to different radio stations, and Nelly was always on someone's station (good thing he made good music). "Flap Your Wings" could drop today, and still be a radio and club banger.
Ashanti – Foolish, 2002
On her debut album, Ashanti delivered countless bops, from "Foolish," to "Happy," "Baby," and more. While some folks try to play Ashanti now, she has been consistent, and made women (and men) sing their hearts out. Whenever you can have a 'hard core man' sing every single word to "Foolish," you have created a great ass song.
50 Cent – In Da Club, 2003
50 Cent created the birthday song for the decade! Although released 2003, this song can and will be played on any occasion, especially a birthday. 50 had a way of making you want to live the lifestyle he was in and rapping about. Now, as a petty conoscere, it's no doubt that he probably enjoys this song being played on his enemies birthday (or any occasion for that matter). Another honorable mention would be "Candy Shop" featuring Oliva.
Mya – My Love Is Like Wo, 2003
Mya gets slept on a lot, but let's not act like homegirl hasn't given good ass songs. From the dance break down in this video, to fighting in the desert, tomaking her way into her crushes house that has no idea who she is; Mya is that girl, and has always been a contender.
Beyoncé – Crazy in Love (Feat. Jay – Z), 2003
We have to get into how Beyoncé started her career by asking us a simple questions. The question "you ready?" has never had such an impact on pop culture. Now, Beyoncé has millions of people asking her is she ready (to give us a new album). While Beyonce is living her life, she has managed to sustain a career for over 2 decades. That, my friends, is talent!
Kanye West – Gold Digger (Feat Jamie Foxx), 2005
We may not be messing with Kanye right now, but the man has hits that stick like grits, and "Gold Digger" was one of them. You can play this song, and everyone knows every lyric, and the runs and adlibs by Foxx (if they don't know, then they're too young for you).
Mary J. Blige – Family Affair, 2001
In 2001, Mary J Blige released her first, and only, number one single in her career with "Family Affair." For years, Blige has kept us positive by stating "don't need to hateration, hollaration, in this dancery," and it's worked. Blige has continue to have an extremely successful career, while maintaining her title as Queen of Hip-Hop soul.
Snoop Dogg – Beautiful (Feat. Pharrell), 2002
Snoop Dogg has power, flow, and longevity; all of this combined with the power to reinvent yourself has helped the legend to keep pushing further. "Beautiful" was a mainstream single for the icon, got tons of radio play on R&B, Hip-Hop, and Pop stations. Having Pharrell being a part of the song in multiple aspects added to its successful. Keeping his style and persona going, while switching up the flow; Snoop knew what he had on his hands, and he delivered.
Amerie – 1 Thing, 2005
Amerie deserves her flowers! She created not one, but two summer songs. Every time the weather starts to get hot, you know its official hearing "1 Thing" and "Why Don't We Fall In Love." Amerie has 3 official studio albums under her belt, and multiple EP projects. Although she dipped off a little bit to live her life (and have a baby), she's coming back.
If you made it to the end, then you may have noticed one important artist being left off the list… Usher. To do a top 10 early songs without Usher is criminal, but it's hard to pick a top 10 when his entire album was widely successful in 2004, and beyond. His Confessions album, as a whole, is important and needs to be included. So below, are a few of his successful videos off the album.