After a four year hiatus, Keyshia Cole makes a highly anticipated return to BET, to share her new life, pregnant, and happily in love with boyfriend Niko Khale.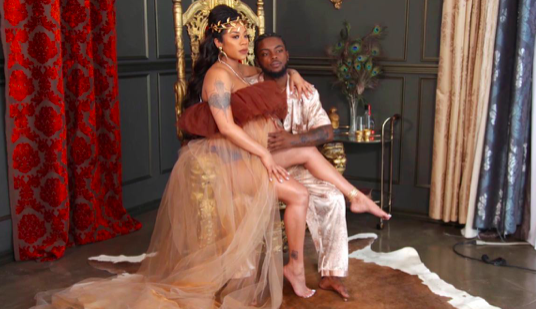 BET's produced four highly watched docu-series following Cole's life over the years, Keyshia Cole: The Way It Is, Keyshia & Daniel: Family First, Keyshia Cole: All In. Most recently, a spin-off show followed the lives of her mother and sister Frankie & Neffe.
When fans got their first glimpse of Cole in The Way it Is, she was a fiery artist on the rise, who was struggling under the weight of her past, while trying to fulfill her dreams.
In this two hour special, Cole navigates a whole new life with Khale as she juggles pregnancy, past relationships and her music career. After years of highs and a number of personal lows, Cole is at the point in her life where she HAS to take control. With a new baby, a new relationship, and new career changes on the horizon, Cole is more determined than ever to figure out what happiness looks like for her in 2019.
Keyshia Cole: My New Life is produced by BET Networks, Dubose Entertainment and Hot Snakes Media. James Dubose (WAGS Atlanta, Being Bobby Brown, Frankie & Neffe) and Eric Evangelista (Breaking Amish) serve as executive producers. The show premieres Monday, November 18, at 10pm set. Check out the trailer below.