Turning depression into success, Deirdre Ford followed a dream and used sadness as a propeller to create her fashion store, The Glam Shoppe.
Ford was "always interested in fashion," and after 35 years of working in the federal government, Ford made her own lane with her own shop.
"My mom passed away, I was really depressed and I decided to retire," Ford said. "I was home for a year and wasn't doing anything."
Ford said during that time, she was an online fashion content creator, which turned into her decision to open a boutique.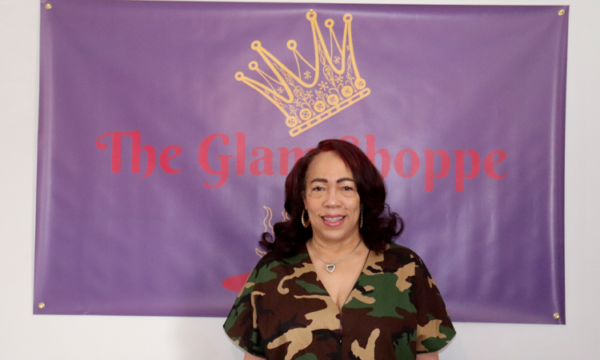 Originally, The Glam Shoppe was set to be an online boutique, however, Ford shortly found an open space in the Delcroft area, just outside of Philadelphia, and said that what surprised her the most is how everything "just fell into place."
The Glam Shoppe has clothing for people of all shapes, sizes and genders, as well as a variety of books for and within the culture.
Ford has put herself and her business out there, by hosting multiple events in her location, doing fashion shows, and offering options outside of just clothes.
Ford said her joy is to "take a person and bring out their best" by helping them express themselves through fashion.
Located at 1882 Delmar Drive, Folcroft, PA, The Glam Shoppe is open for people to purchase clothing, accessories and books, but to also explore fashion and find or expand their own fashion choices through inspiration.