Reigning from Baltimore with a couple of decades in the music industry and five albums later, duo Ruff Endz can continue along within the music industry because of their friendship and respect for one another.
Throughout the years, the duo, David Chance and Dante Jordan, have released five albums, with their latest one, Rebirth, debuting NO. 3 on the iTunes R&B charts in 2021, three years after the fourth project, Soul Brothers.
"It's the friendship, but what's crazy is our friendship is built around music, but it's really based off the friendship," David Chance said. "Cause with no friendship, no music, you know what I mean? Our friendship was always an open door. Our brotherhood was always open. It was always an open door there even when we wasn't together. You know what I mean?"
Ruff Endz rose to fame with classics like "No More," which peaked at number 19 on the Billboard R&B chart in 2000, and "Someone to Love You," which peaked at number 12 on the Billboard R&B chart in 2002.
Q: How does it feel to have classics under your belt that people still recognize and can play years later?
Jordan: "Definitely an honor. 'Cause like you said, it's a lot of people who don't have it. it's a lot of people who don't have it. It's a lot of people who tried their best, but for whatever reason, didn't make it. So to be a part of that is definitely like an exclusive club. It definitely keeps you working. It keeps you relevant. It makes a way for you to, to, to come back to, to still be in it, which is a blessing on top of a blessing. So I mean, it's a wonderful, wonderful feeling to have people till today, still singing your music. So yeah. Most definitely shout out to all the people man.
Since the release of Rebirth, the duo have released the singles, "Congratulations," "Be The One," "Party Over Here," "Only One I See" and "Your Body," featuring Krayzie Bone.
"I say that feels good to be backed on music again," Chance said. "When you have a connection with your fans, you know, when you are away from music for a while and you reconnect with them, it's like that feeling again. To do a project that they love and they hear, great, nothing but great feedback from a lot of the radio DJs and personalities."
The duo never lost that connection with their fans, especially in their home city of Baltimore, the beginning of their friendship and musical partnership.
"What you're seeing right now is two brothers that got back together," Chance said. "As a result of that, we now, you know, still doing music, you know what I mean, doing music again, but it's deeper than just the music."
The Ruff Endz brotherhood formed in Baltimore where the two attended Southwestern High School, and they were even labeled as the next K-Ci and JoJo by their fellow peers. While there's bad in Baltimore, like other cities across the world, there's also good and finding that balance and passion is key.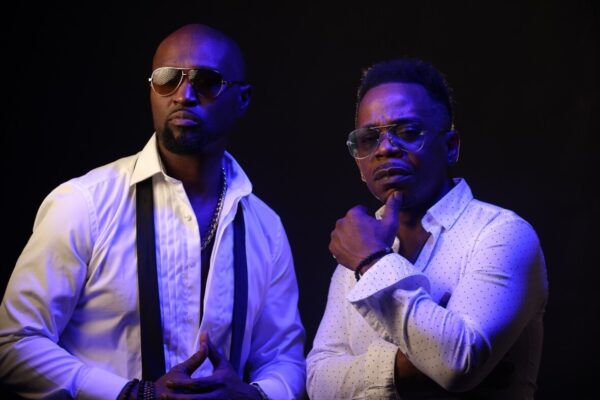 "Baltimore was like the proving ground," Chi said. "I heard sayings about other places where if you could survive there you could survive anywhere. I don't know if it ever started in Baltimore, but that line definitely applies to this place. Every level of just like any place you got good and bad. Let me just start there… Our trenches are rough. Our rough parts is real rough. You know what I'm saying? 350 murders on average, a year in a place that's a fraction, the size of New York, you know? So you, you thinking about the love numbers is like, how is that possible? How is y'all ain't run out of people by now?"
"Baltimore loved on us as well," Chance said. "Got a lot of people there that gave us the confidence fueled the like I can do it y'all should be out there y'all sound like Jodeci, we really wasn't there yet. But you know, they was like, 'yo y'all can be.'"
That confidence that fueled them can be heard throughout their debut album, and continued to their current project, Rebirth. Their current single, "Congratulations," is a breakup song in a non-traditional way. Because of that, it has been felt in a different way than sad, woe-is-me projects.
"Most of all the songs we've ever heard when a couple is not working out is usually a breakup. Breakup is associated with something bad. It's usually something negative when you're moving on," Chi said. "When you let go, when you understand, it's different. There's a lot of good people in bad situations. There's a lot of good people that just, it just didn't work out how they thought, or they might have grew apart, you know. All energies ain't made to wanna be together and be together forever."
"Everybody's not gonna find that soul mate and so on and so forth," Chance said. "So how do you move on that? Move on from that in an intelligent manner, in a healthy and a constructive way. It doesn't matter if you are in your twenties or your forties, maturity comes with how you handle things, you know? So you could be in your twenties, listen to the song, take heed. If you know you wasn't right for her, be man enough, or a woman enough to say, 'look, I'm happy for you. I wish you the best on all your endeavors. You know, you're a good person, you know, we just didn't work out.'"