A new festival is on its way to Baltimore to "celebrate the melting pot of vibrant cultures that make Charm City so special."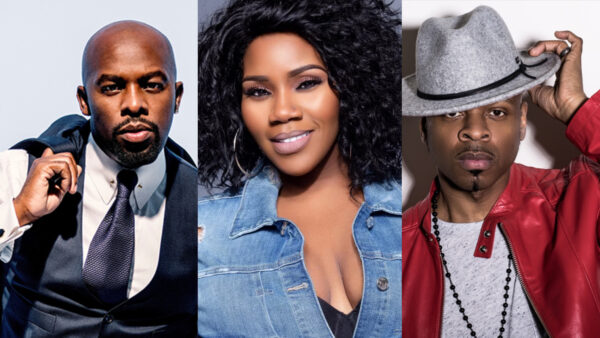 Mayor Brandon Scott, along with Baltimore City Recreation and Parks, has announced Charm City Live, a one-day festival with food, culture and music.
The festival will take place at War Memorial Plaza on Sept. 24 from 12 – 8 p.m.
"I am excited to have Charm City Live be another opportunity for Baltimoreans and those visiting our great city to gather for a day full of festivities designed to appeal to a diverse group of people," Scott said. "I believe it is essential to create opportunities for people from all walks of life to connect. What better way to do so than by hosting a festival that brings out the best of Baltimore, from food to local talent and everything in between."
So far, the artist lineup for Charm City Live festival includes songstress Kelly Price, Stokley, Joe Thomas, Jon B, Trevor Jackson and The Bonfyre.
"Baltimore residents will enjoy family fun in the kid's zone, treats and other local bites from some of Baltimore's best eateries, goods and community resources provided by local businesses and sounds from national recording artists," reads release said.
"Any opportunity that we can create to get Baltimoreans outdoors and into our parks and spaces is a highlight for our agency. It's also important for us to show visitors to Baltimore just how beautiful our spaces are," BCRP Director Reginald Moore said. "We're honored to work alongside Mayor Scott and city agencies to bring this new experience to Baltimore."
Charm City Live is free and open to people of all ages.
As a result of the event, residents can expect road closures at Gay, Baltimore, Saratoga, Lexington and Fayette Streets beginning Sept. 23. Paid parking will be available at the following parking garages and lots. Prices will vary.