"Hot Hot" is another bop by Bree Runway. The uptempo song has the rapper flaunting just who she is, knowing what she brings, and that she takes charge. "HOT HOT" is the first single from her upcoming debut album and in two minutes and thirty seconds, Runway left fans wanting more. She delivered a unique flow, a different concept for the video, and gave choreography.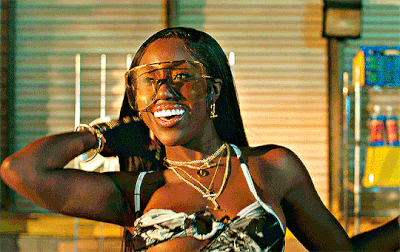 "Hotter than the summer in a drop-top, Sweet little honey like I am a bonbon/ Sweet little honey, do you want some?, Chewing on my cookie 'till you get a lockjaw/ Rolly on my wrist, it's a watch, watch, Blue light shining like I'm in a cop car/ Ask me how I do it and they wonder, You can never ever do it like a Brenda/Ride that boy face like a Yamaha, Ride it real fast like a foreign car"
She's been on the music scene for a while, gaining a massive fanbase, and releasing multiple EPs. Her last project, 2000AND4EVA, featured multiple female rappers. Muliibu Mitch, Yung Baby Tate, Rico Nasty, and Missy Elliott herself.
Check out the video below, and download "HOT HOT" here.