Serving food, looks, music fashion and dancing, Victoria Monét delivers her latest video for her single "Coastin'." A great vibe that gives California sun, high trees for shade, and riding in a car with the roof pulled back on a road trip; Monét's new single "Coastin'" provides comfort in a subtle, yet sexual way.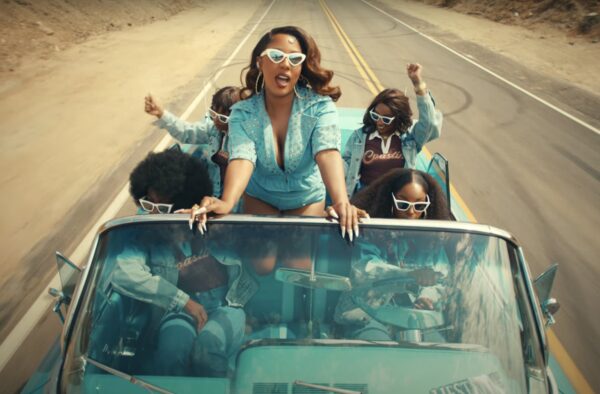 Co-starring social media star Rickey Thompson, the video for "Coastin'" perfectly matches the vibe of the song, while also poking fun at the facts fans are waiting on part II of her Jaguar series.  Giving us 70's party vibes, Monét's personality shines through, both lyrically and visually.  
"Coastin'" follows Monét's last single, "F.U.C.K.," which is in the same lane, but has a different sound, showcasing the versatility of Monét and her artistry, and is set to be on part II of her Jaguar album series.
"Hey boy, don't wanna waste your time, But thinkin' of you is how I spend mine/ Tell me baby, baby, what's your sign?, 'Cause you're astronomically fine/ And all I do is think of you, Baby, all I do is/ Think of the way, The ways I wanna give you this ass/ Just how you like, Feel like a Thursday how I'm throwin' it back"
Watch the video for "Coastin'" below and download the single here.