For decades, mental health has been ignored within the Black community. Depression, trauma, PTSD, and more are things that have not only been passed down from generation to generation but is also a product of our environment. Working through issues and traumas take a lot of work, but Mike Hill has done and continues to do the work. Hill's upcoming memoir, "Open Mike," became his initial source of therapy. He discusses pain, trauma, family situations, life, and more. All of which has helped shaped who he is today.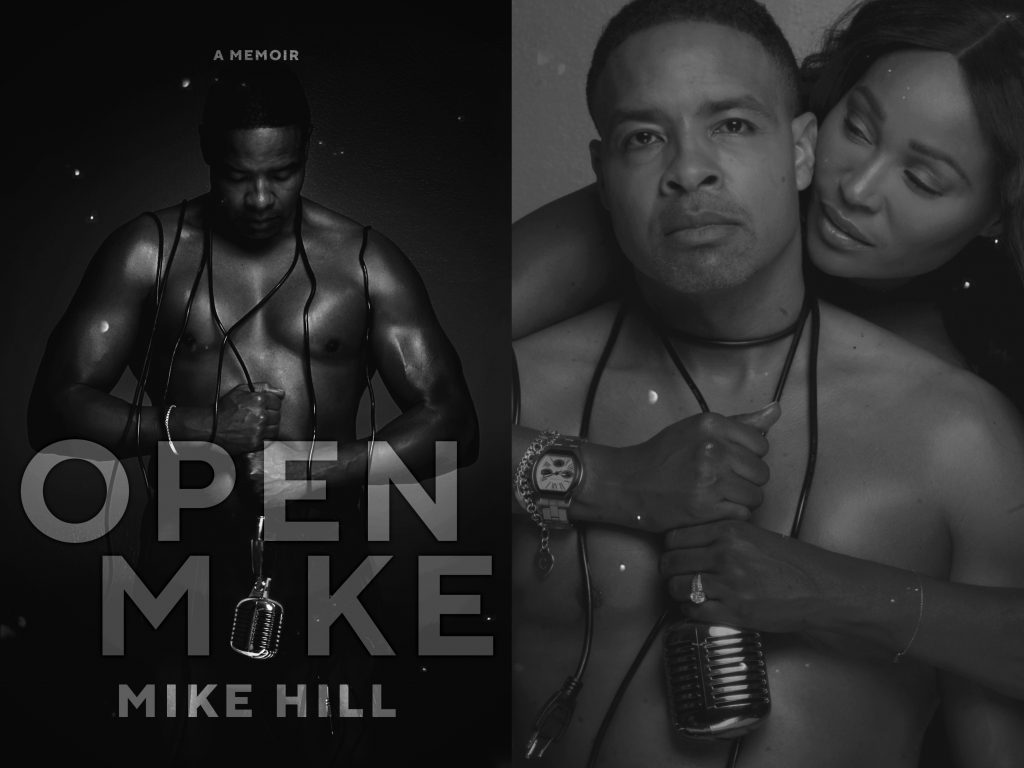 Hill states that writing "Open Mike" allowed him to uncover a lot of pain he's held onto throughout the years. "I tell people 'if I wouldn't have written this book in 2017 when I did, I probably would've died.' On the outside, I had this happiness that I exuded to people. But on the inside, I was really hurting, and I really didn't even know it."
Hill discusses pivotal moments in his life, and the cover art of his book represents his growth. "I wanted to tell the naked truth," he states. "If I'm going to tell my truth, I'm going to tell the entire truth. Im going to talk about things not only that people did to me, but what I did to other people…"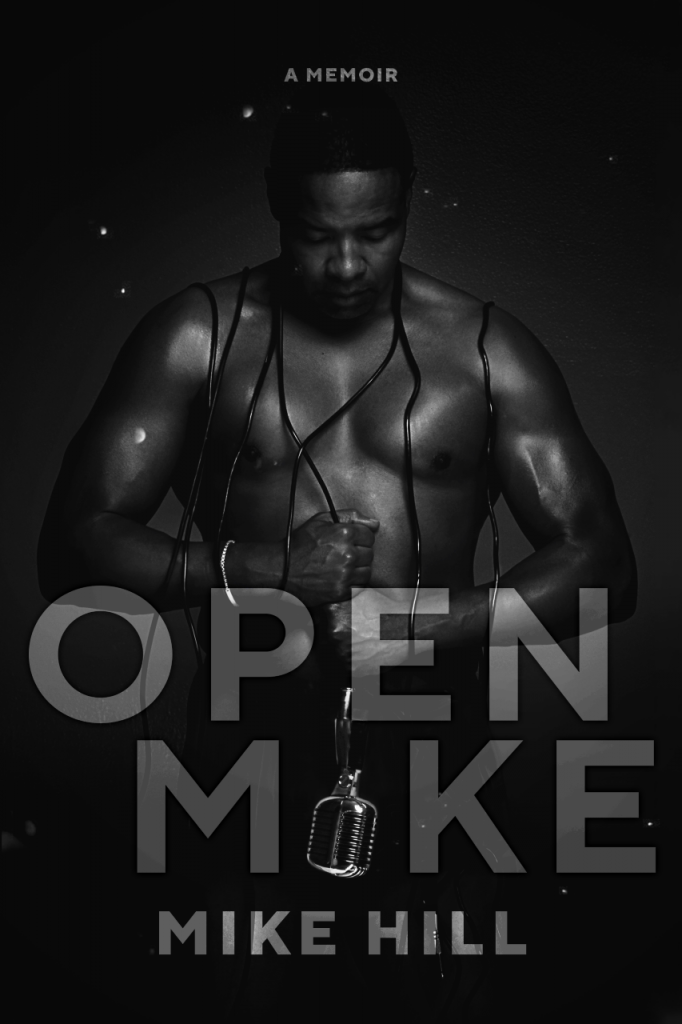 "You see me on there naked, telling the naked truth. You see me on there being transparent, open, nothing to hide. Being the most vulnerable I could absolutely be. Stepping out of the shadows (of my pain), that's why it's in Black and white. If you see my head, my head is bowed down because I'm not happy. Or, I'm embarrassed by some of things that I've done to myself, and to other people. I'm wrapped in the ropes of the microphone because I'm a broadcaster, but the ropes have been my chains for so many years. It's been kind of bounding me, so I've been trying to break through all that kind of stuff."
To get to that point, Hill dissected his traumas, which is hard to do, especially for Black men. We've heard the phrases "man up" and "boys don't cry," which can result in a lot of underlying feelings and emotions, which in turn can possibly burst in anger. This can also result in mental issues that for many Black people, go unchecked, or mistreated. Not only that, but toxic traits, behaviors, or people that aren't conducive to the positive upbringing of a child begin to be normalized.
"When I started writing this book" began Hill. "I didn't realize had mental health issues of pain. When I started writing my memoir, I started undigging a lot of stuff 'cause I was going over my life. Realizing that 'oh my gosh, when this happened at 15-years-old, this affected me for the next 30 years. It started clicking."
"As a Black man, as you mention. In this society right now; the anxiety, the pain, depression, the hurt that we feel, that we just; kind of in a sense take because this has just been our life. We feel like this is normal, this is what we have to go through as Black men. It ain't right, and if you don't go and get help to kind of relieve some of that pressure, some of that pain, it could really affect you."
Every Friday, Hill speaks to his therapist, which is something that still has a stigma in the Black community. According to Psychiatry.org, one-in-three African-Americans who need mental health care receives it. They also state that "African-Americans are less likely to be offered either evidence-based medication therapy or psychotherapy," compared to the general population.
There are multiple reasons as to why Black people aren't seeking mental, or that they can't find adequate care. But seeing Hill do the work is powerful and encouraging. That work has helped him in his current relationship with fiancé Cynthia Bailey. Bailey wrote the foreword for "Open Mike," and Hill credits the book for helping their relationship.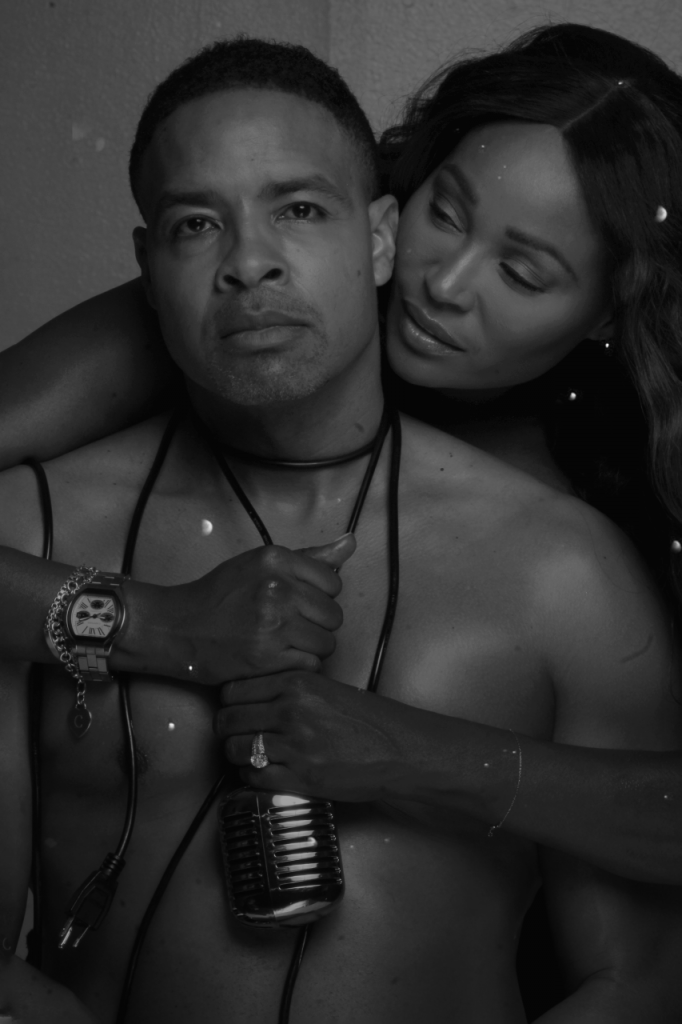 "Before I started writing this book, I wasn't ready for a relationship. I had so many things that were affecting my relationships. I've never been in love before until now. I love people, I've been married twice. I loved my wives, I still love the mother of my children, don't get my wrong. But I've never been in love because the pain, the anger, and all the things I've been suppressing for so many years would not allow me to love. It would not allow me to love myself because I was living a lie."
"The timing was right when I met Cynthia. When I started talking to Cynthia, I had started the process of writing this book, and as I was in the process, she would ask me what I was doing and whatnot, and said 'well read me some.' And it was so raw and transparent that it actually made our relationship grow closer. "
And while the "Open Mike" has a lot of positive outcomes, it had to start from a dark place. One of the darker stories Hill wrote about was the abuse his mom suffered by the hands of his step-father. This is pain that you can physically see when Hill speaks.
"I'm also 50-years-old, and I still get emotional talking about it now," stated Hill. "When you're a kid, a boy, and you want to be a man, and you hear your mom crying, getting her ass whupped by somebody that's supposed to love her… My first memory of my life is hearing my mom screaming my name, and I can't do anything about it because this man is grown, and I'm afraid this man is going to hurt me too. When something like that happens, that's trauma…"
"Open Mike" is filled with trauma, as well as personal stories of hurt, love, and family. But overall, it tells story of growth, a success story of a Black man who made his way the best he knew how, and it paid off. It's not about how many times you fall, but how you get back up and learn.
"Open Mike" will be available July 7, 2020. Pre-Order here, and watch the interview below.