Cardi B surprised students and faculty at her old middle school with a $100,000 donation, which is something she said she wanted to do last year, but was stopped by COVID-19 regulations.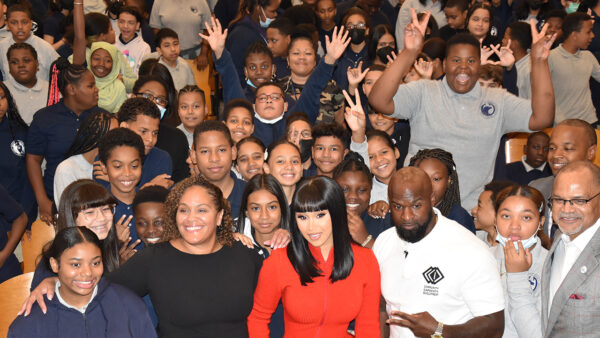 On Tuesday, the rapper visited I.S. 232 and delivered a message of hope and the importance of education to an auditorium filled with kids.
On Instagram, Cardi B said the school has a special place in her heart and said her time at the school changed her "into a little teenage adult."
"Kids in the Bronx have to grow up quickly do to our circumstances and our environment," she wrote. "While some young teens like around 11-13 still live in that Disney world, these kids have to grow up fast and QUICK."
Cardi B plans to continue to help schools and programs in Brooklyn and Queens, in partnership with Community Capacity Development @ccdworldwide and K. Bain.
"I love being able to help young kids however I can and I can't waiiiittttt to tell y'all what I've been working on for the past two years," Cardi b continued. "It's something super close to my heart and I can't wait to share very soon ❤️❤️"