In a turn of events, Carl Crawford, 1501 Certified Entertainment Label owner, said he has to take "responsibility for everything that happens at 1501" when talking about the Megan Thee Stallion legal battles.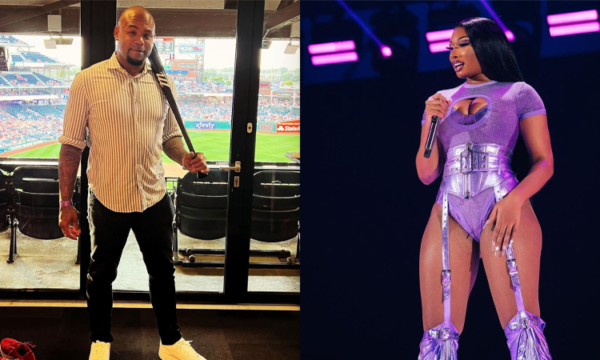 While speaking to TMZ, Crawford said that he and Megan Thee Stallion, aka Megan Pete, since 2019.
"We've been going through what you guys seen online," Crawford said. "That's unfortunate too as well cause  I never wanted to have a situation where I was going back and forth as well."
In March of 2020, Pete's lawsuit with Crawford and the 1501 label and her issues became public while she was still building her music career.
On an Instagram Live, Pete said she was 20 at the time of signing and that until she signed with Roc Nation management, she didn't fully understand what was in her contract.
The day after her live, she filed a lawsuit against her label, and the details of the suit said that 1501 Certified gets 60% of her recording income. The remaining 40% goes to her, but she has to use that to pay engineers, mixers and featured artists who work on the songs.
Pete also said that Crawford and the label was stopping her from putting out music, to which he responded the then-next day and said it wasn't true.
"I got a lot real real fast… then I had to learn real real quick," Crawford said to TMZ. "In the process of that, you don't always make the right decisions."
Crawford said he never had any problems with Pete until social media started playing a part and said he got caught up in the "competitive nature" from playing sports.
Crawford also addressed him partying with Tory Lanez during both of their public battles with Pete.
When questioned, Crawford said he didn't pick a side.
"I don't stand with nobody in the situation. That's just none of my business," Crawford said.
Since then, Lanez was convicted of shooting Pete.
On Dec. 24, 2022, Lanez was found guilty of three felonies — assault with a semiautomatic firearm, having a loaded and unregistered firearm in a vehicle and discharging a firearm with gross negligence.